In the last decade, the impact that Internet and gadgets have on our life has increased dramatically. Be it for entertainment or for business or in a number of other sectors, the crucial role that internet plays cannot be neglected.
The major use of internet is to access websites which are constituted f multiple webpages. With the passage of time, not only the number of webpages but the ease of manufacturing a webpage has also increased. You don't need to have any coding or language knowledge to construct a webpage. However, there are some things that the web design companies keep in mind when designing a webpage for a professional website. So here are 5 tips for designing a professional website.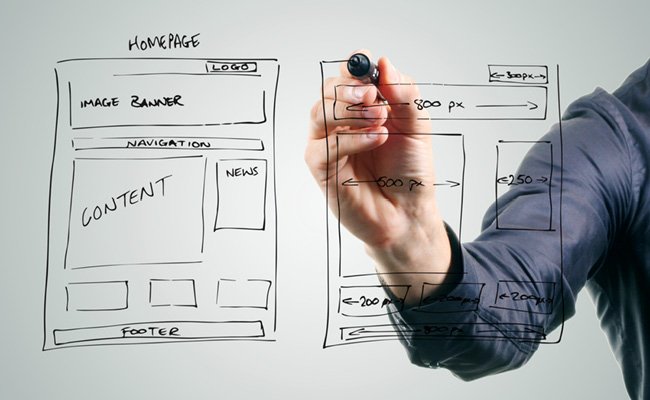 Do some web design research
The reason you're on this page is because you're doing research before you go with the professional website. So you're already on the right path but this is not just enough. You'll need to do more research and go deeper. Visit similar websites and go through them. See what you like about them and what you don't. Note down elements you'd like to incorporate in your website and also the ones you should not use. Will long scrolling webpages work better or will multiple pages suit your website more? Put time and effort into it and you will get better results.
Optimize space intelligently
When we talk about websites, not every portion of the website receives equal amount of attention. Human tendency is to move eyes from left to right and from the top to the bottom. So make use of this information and place important content where it is most likely to be seen. The top left portion of the webpage would be the most viewed portion by the viewers and this is where you want to place an action button like a "Follow us on Facebook" or a "Subscribe to us on YouTube". However, make sure to use this space wisely and not clutter it with excessive elements.
Keep it simple
Be it advertising spaces or webpages, everything has become cluttered. However, clutter has never been good when you want to gather viewers. So make sure to keep your webpage clutter free. Viewer get distracted from all the distracting elements like badges, signs, pop-ups, buttons etc. So make sure to keep these elements to a minimum on your webpage. Keep everything simple and clean and highlight only the main points on your website where you want to point the viewer's attention to.
Optimize the mobile version of your website
A major percentage of internet users are mobile users and you have to keep this in mind when designing your website. Don't forget to tap these mobile viewers for your website. In order to do that, make sure that your website is mobile user friendly. The mobile version of your website should be user friendly and easy to navigate. After all, you'd not want to miss out on viewers only because they're on their mobile, do you?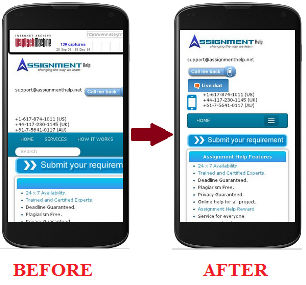 Make it easy to read
Text is what forms the backbone of your website. This is what viewers come to your website for and this is ultimately what you are going to cater to them. So make sure to present your text in a neat and clean manner. Use font that is easily eligible and gibe the viewer only what they want. Nobody wants to go through a whole essay to read on line that matters to them.
Bonus Point: Another thing to keep in mind is that you should aim to have a Google-friendly website design. Just like with your content – you write it for people, but also for search engines, so with the design of your website and other components that will influence your rankings.
So these were 5 tips for designing a professional website. Have something to add or any query that needs to be answered? Leave them in the comments section below along with your views on the article and stay tuned for more.
We recommend checking the video below on how to make a website: