Audio and video are important things in our life. We listen to music and watch different videos for entertainment. Many of us are normal consumers these digital media. But, many are die-hard fans of these. They cannot live without spending their time to listening music or watching videos.
I am one of those people who love movies and love to listen to music all the time even while traveling and working out. Being a lover of these digital media, I need various things to do such as audio-video conversion, audio-video recording, and downloading videos from various websites. Whenever I need to do such tasks, I simply Google for it and get some tool to do it. But, recently I found Audials MovieBox that is one software to perform all the tasks mentioned above.
Why would I use different software for each task when I have one that does all tasks flawlessly from a single window.
Let's explore more about Audials MovieBox by having a look at the features:
Universal Converter
We are living in a digital age in which we use many different gadgets such as iPod, Smartphone, iPhone, Laptops, etc. that have different screen resolution, and support for different file formats. One media file that runs well on your laptop may or may not run on your iPod or smartphone. It completely depends on the format that particular device supports. Audials Moviebox offers an option named "Universal Converter" that help you convert files from one format to another. Even you can separate audio from a video file.
All you need to is to open the Software, click on Converter, and you will see a screen shown below: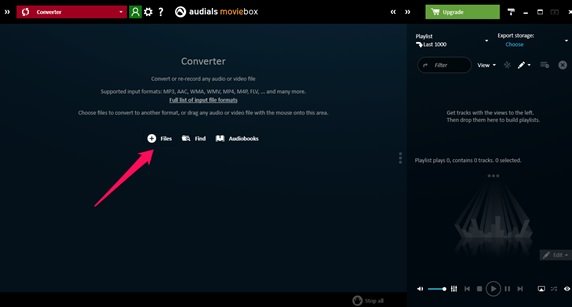 Now, add files or folders, and then you can select the output format that you want so that the file will be converted to that assigned format. You get the options to set the output format as shown below: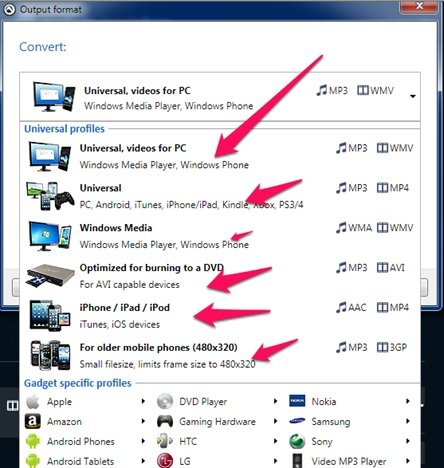 Do it, and then click on Start to convert the file in the desired format. The process is very simple, and it is done smoothly without any lag.
DVD Ripper
We get so many DVDs of movies, and various audio-video songs that we use frequently. At some point of time, we may lose the DVD, or they stop working. In that case, there is only one thing that can save the data which is keeping duplicate copies of the DVDs.
The Copy DVD feature of Audials Moviebox is good to copy the content of a DVD.
To do it, just insert the DVD which content you want to copy, and follow the instructions you get on the screen. It offers hassle free copying.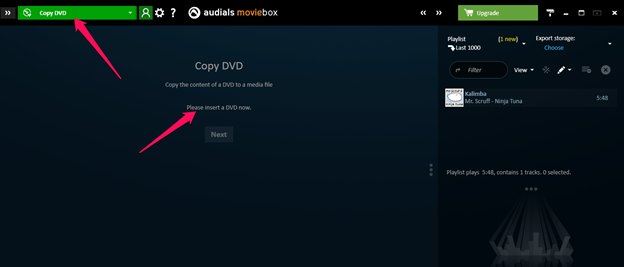 I have been using this feature to create copies of my important videos that I cannot afford losing.
Video Recording
Not all software of this kind offers this feature. This feature allows you to record any streaming video on your computer.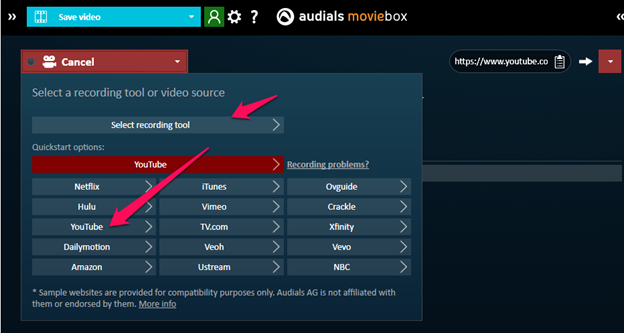 You need to start the functionality by selecting the recording tool or if you want to record a video that is streaming online on some streaming websites then choose the particular site, and it will show a pop-up box that displays the recording status. You can see in the screenshot below that a video is being played on Youtube, and on the right side one small box is showing the recording, you can click on Download button, and recording will be started.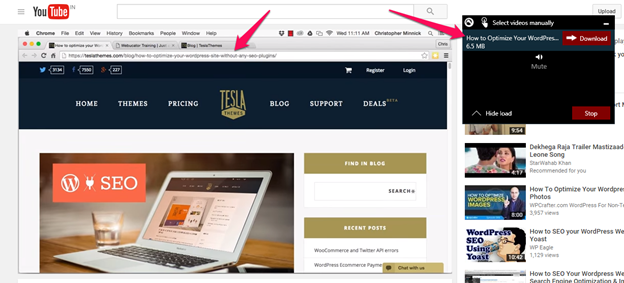 This way, a streaming video or movie can be recorded easily.
Media Center
Using this feature, you can sync media files with other devices. You can scan your PC, DVDs, or Pen Drives for files, and organize using the tags. This helps you keep the files in a more organized way that ease you to find the files easily when you later come to find out a particular file.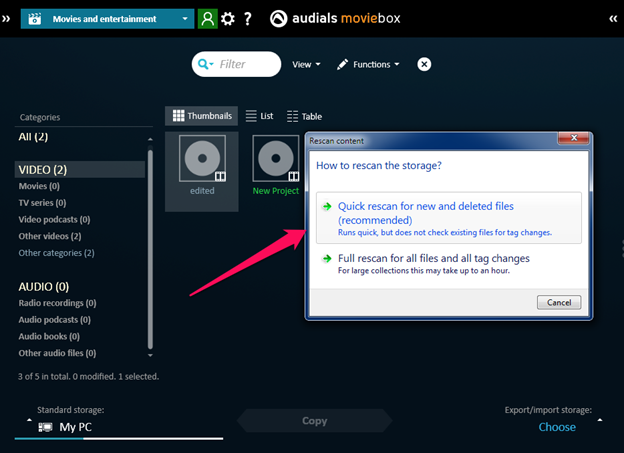 I love this feature as organizing various media files is never an easy task, but Audials Moviebox makes it very easy to do so.
Conclusion
Audials Moviebox is an awesome software that has most advanced and important features that an audio-video lover needs. I have started using it, and I am already enjoying it.
Hope you love this software. Thanks for reading my review.