Your ultimate stream recorder for music and video. 
Get access to videos and music faster easier and in higher quality from an even larger range of services. Get creative and compile a playlist with your favorite songs no matter which source. 
Make sure to save your favorite movie for Netflix for a special movie night. Travel with us to over 100 countries by having access to radio stations all over the world. 
Make sure to also subscribe to our newsletter every month we provide you with recommendations, ideas, and inspirations.
What's new in 2021? 
Record video streams at twice the speed, and with no loss of quality! This is especially handy when it comes to a batch recording: all your videos will automatically be saved to your hard drive but at double the speed! 

videos are automatically saved at the optimal frame rate! 

Audials now supports recording videos in 60 fps. 

Information like the name of the movie/series, actors, year of release, genre, director, short description, DVD cover, etc. is now automatically added to all your saved movies and series. 

choose the quality level, e.g. to 1080p (Full HD) or even 4K 

Record video streams from Twitch, YouTube Live, Facebook Live, and other services. Determine which parts of the live stream you want to record. 

Use the new timer to schedule a recording for a later point in time or to record up to a certain point. 

Manage cloud storage and transfer media wirelessly to smartphones.
Quick insight in Audials  
Music: 
Users can create their playlist no matter the source. Regardless of whether you prefer Spotify, Apple Music, YouTube, or SoundCloud, with Audials you can mix them up. With a whole series of tracks or entire artist discographies, you can only find what you are looking for.
Enjoy your saved music without loss of quality as in the original in the best UltraHD.
Audials store your music from Spotify up to 30 times faster, and parallel recording is possible.
Finding and recording songs from any streaming service as easy as it can be, whether as a playlist, album, or individual.
Unlimited selection and always matching songs thanks to current artists and tracks.
Perfect for cozy days audiobooks, make sure to check out the available selection from Deezer& Co. Even create your own audiobook collection. 
Audials will gladly take over the playlist planning. Find your matching playlist in Audials Moods, for each mood whether you do sports, need cheerful music to get the day off to a good start, or just want to calm down. Plus weekly new music charts of different genres free of charge!
Mix your playlists up, by adding songs from different sources like Spotify, Tidal, Soundcloud, and more.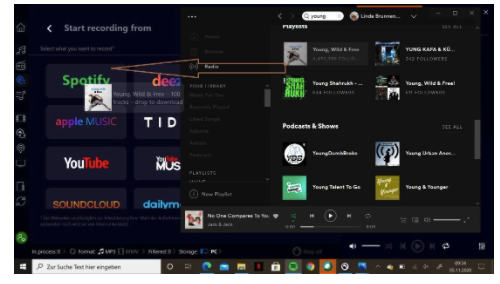 Log in to Spotify

Decide if you want the whole playlists or just choose one song. 

Drag and drop it to the Spotify sign and Audials will immediately start the recording
Add the recorded songs to existing playlists or create a new one.

Audials make sure that you keep every piece of information about each song on your list and crates an overview as well.

Movies
While watching TV, save your favorite programs from live TV streams on your computer. 
Curious about what's going on around the world? Enjoy a quick trip around the globe. Select a country and watch live streams as well as shows on demand.
Audials One and Audials Movie ensure the highest resolution, the right frame rate, and smooth recordings, even with adaptive streaming. It includes automatic naming of recordings too.
Only Audials can accelerate video streaming in the browser, thereby saving movies is possible twice as fast without loss of quality!
Enjoy different content from streaming services, make sure to save it and watch later. Even record a list of several films with the recording planner!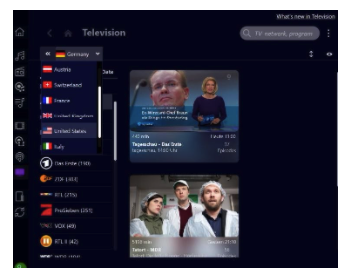 Choose the country and channel and find out what series are available on demand.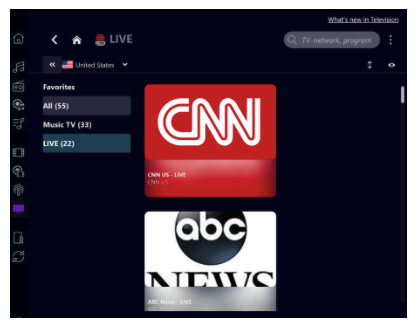 Never miss a live stream and watch your favorite ones.
Keep movies permanently, flexibly for your private collection, to share, to store cross-device, to use creatively. You can create whole playlists for a perfect movie night.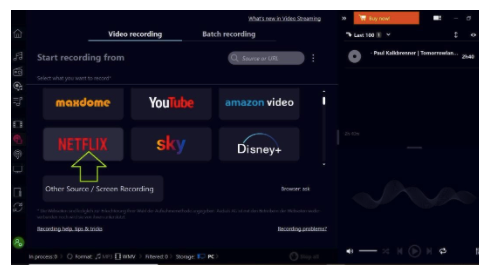 Choose the video service would like to record from. Open your browser log into Netflix.  Select the movie you would like to record. Start the recording by clicking on the tile in Audials. Find movies and series for a perfect movie night. Record even an entire season of all series, episode by episode.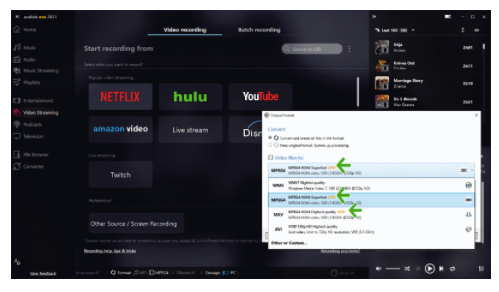 Radio
Although traveling seems not quite possible at the moment, Audials Radio will allow you to discover countries all over the world. 
Come across different radio channels. Even change genres and give ones a chance you might not pick yourself. You are also able to create your podcast collection.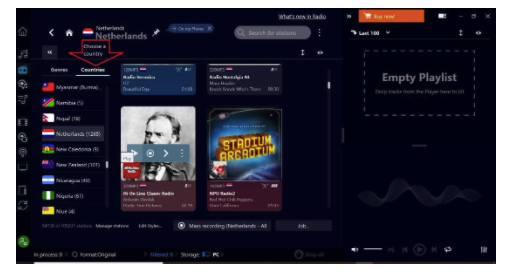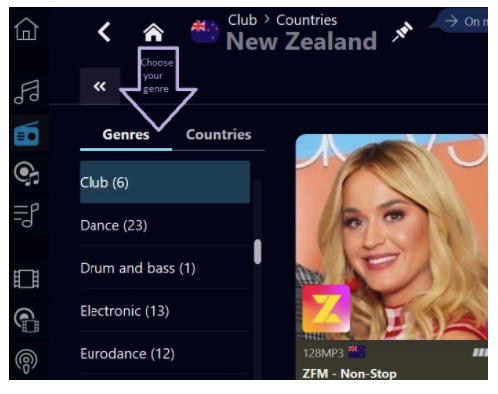 Make sure to take Audials everywhere you go with the Audials apps. Available for Android iOS and Windows.
What's available with them?
Little summary:
| | | | |
| --- | --- | --- | --- |
| | Audials Radio Android Free | Audials Radio Pro Android | Audials Radio & Podcast iPhone iPad |
| Listening to radio | x | x | x |
| Defining & managing favorite radio stations | x | x | x |
| Saving music from radios as single files | x | x | x |
| Batch recording of music from radio stations | x | x | |
| Mobile access to the home media collection | x | x | |
| Podcasts audio-on-demand | x | x | x |
| Radio wake up timer | x | x | |
| Recording radio streams | x | x | x |
| Apple Airplay | x | x | x |
| Google Chromecast | x | x | |
| Putting artists to the wish list and automatically recording their songs from the radio | | x | |
| Radio wake up timer | x | x | |
Introduction about Further Audials  Apps:
Audials P

LAY

(Radio, Music Zoom, TV Player) 

Internet TV

x

Music TV

x

Podcasts audio-on-demand

x

x

Defining & managing favorite radio stations

x

Podcasts video-on-demand

x

x
Pricing
The features already mentioned are just a few attributes of the Audials One software.
Become a member of the Audials family today!
Make sure to check out for only $59,90 once or $39,90 annually. 
For further information, please check the website.