GoPro has long been popular for its incredible footages but at the same time editing GoPro 4K large-sized and high-speed videos do not come easy. No wonder, there are a plethora of video processing softwares available, but editing video files which are 4 times larger can be daunting with an ordinary application. GoPro videos have high bitrates because of which editing it with a basic one becomes challenging. 
So, to ensure that processing and transcoding 4K video files becomes simple with no loss of quality, we recommend you a powerful video processing tool named VideoProc which has even replaced the most efficient GoPro Studio for Mac and Windows. VideoProc is one complete offering packed with professional features and that works flawlessly.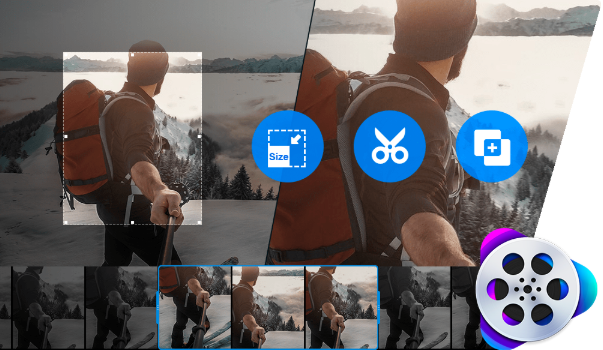 VideoProc is an extremely helpful software and is considered the best 4K-focussed app that makes your editing process a whole lot smoother and perfect. It creates amazing videos and footages to be shared and posted on social media platforms. 
VideoProc is user-friendly and an all-in-one application that combines DVD/video conversion along with important 4K editing features needed to turn video footages into polished and quality output. Even amateur editors can make professional videos with almost no efforts. Also, VideoProc is for both Windows and Mac users. That you can edit GoPro 4K videos on iPhone and Android phone comes as a bonus with VideoProc.
Common problems that VideoProc Fixes
There are many little things that can go wrong when you edit large videos. You may probably run into problems that you can't fix with basic editing softwares. This can be incredibly frustrating, especially if you're up against a deadline. So, before talking about VideoProc as a boon for GoPro lovers, first let's see why GoPro 4K video editing is a big challenge. Check it out below: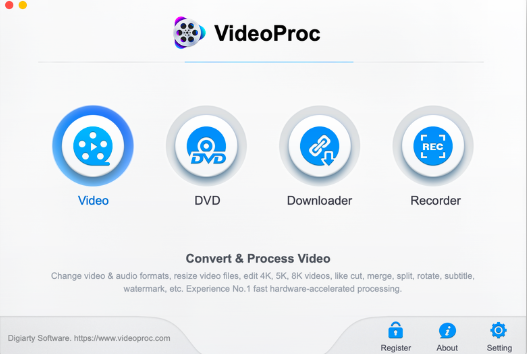 4K videos take additional time to process 

Some free or basic editing software cannot support 4K videos

Some apps won't play

GoPro HEVC

videos

Lagging and freezing errors , crashing while editing or exporting 4K videos

Incompatible formats

Exports a video with decreased quality

No advanced features

Might not support a particular video file format

CPU will take increased loads to render more pixels of a 4K file resulting in high consumption and overheating

Complicated for common people, especially for beginners
Why Is VideoProc The Best for 4K Video Editing?
VideoProc not only covers all basic operations to edit, cut, trim, merge, resize, rotate and add effects but also provides advanced options to fix footages, deshake and denoise. Here is why it is considered the best in terms of 4k editing and stabilizing.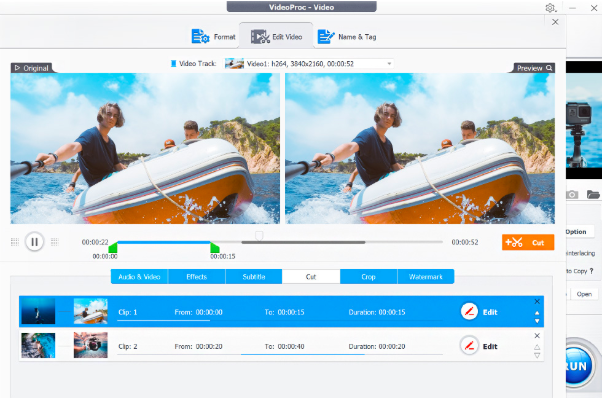 Easy-to-use and powerful video editing functions- Convert, Resize and

Edit 4K Video

to Optimize File Size for Sharing, Sending or Storing

Fix and correct fisheye distortion for better 4K Footages

Powerful video audio conversion

Unlimited in its video editing capabilities

A/V synchronization, GOP etc. 

Adjusts speed and colour modulation

Noise reduction or adding background music to the video

Speed choice, voiceover narrations, sound effects, transitions and many more filters

Transcode 4K UDH and large-size videos and more with personalized settings

Accept large videos in multiple formats, like, 1080p 30 /60 / 240 fps, 1440p in 60/30/24fps, 720p 30 fps, etc.
Other Features that makes VideoPro an advantage over others?
A Handy processing program does a lot more than just editing. Here are the other features that VideoProc integrates.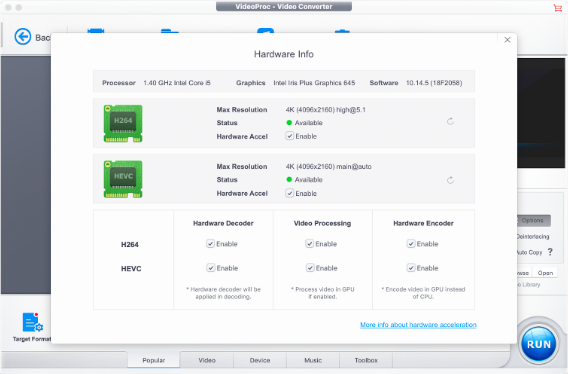 Perfect processing with

level-3 hardware/ GPU Acceleration

including Intel, NNIDIA, AMD etc.

It supports fast batch download, channel/playlist download and live stream record

Process and stabilize large 4K videos and shaky footages

DVD conversion and backup. For eg. DVD/ISO CDR disk images to MP4 (H264, HEVC)

Download online videos and even record your screen/webcam

Modern and straight forward interface
Good News- VideoProc Giveaway License and sweepstake
The leading multimedia solution provider and developer of VideoProc- Digiarty Software, celebrates the release of VideoProc and is running a time-limited giveaway. Digiarty Software officially launches VideoProc full license giveaway in the tutorial page of GoPro Studio downloading. Everyone is welcome to visit this page and get a free giveaway license of this 4K/lage video editor software and enjoy its features after clicking on 'Download VideoProc' button.
You may visit the given link for the tutorial and guide on how to edit GoPro 4K videos with GPU acceleration in VideoProc:
Simply put, VideoProc is like a magic wand when it comes to creating sharp and beautiful videos. It creates perfect videos that look professional, interesting and useful. This one app is something all the Windows and Mac users need to process and edit video and make it great to be shared. Overall, VideoProc is user-friendly, offers easier solution and has a great performance.