It has been widely accepted that iOS products such as iPad, iPhone or MacBook have the best security features that are there in any of the products that are available in the market. You get an unmatched security and your data is much secure and no one can misuse your data as it is very difficult to get through Apples' security. But the issue with this process is that after many unsuccessful attempts your iPhones get locked for a certain amount of time and you would not be able to unlock it without the help of Apple care or Joyoshare iPasscode Unlocker.  However, Joyoshare iPasscode Unlocker is the best and more affordable option between the two.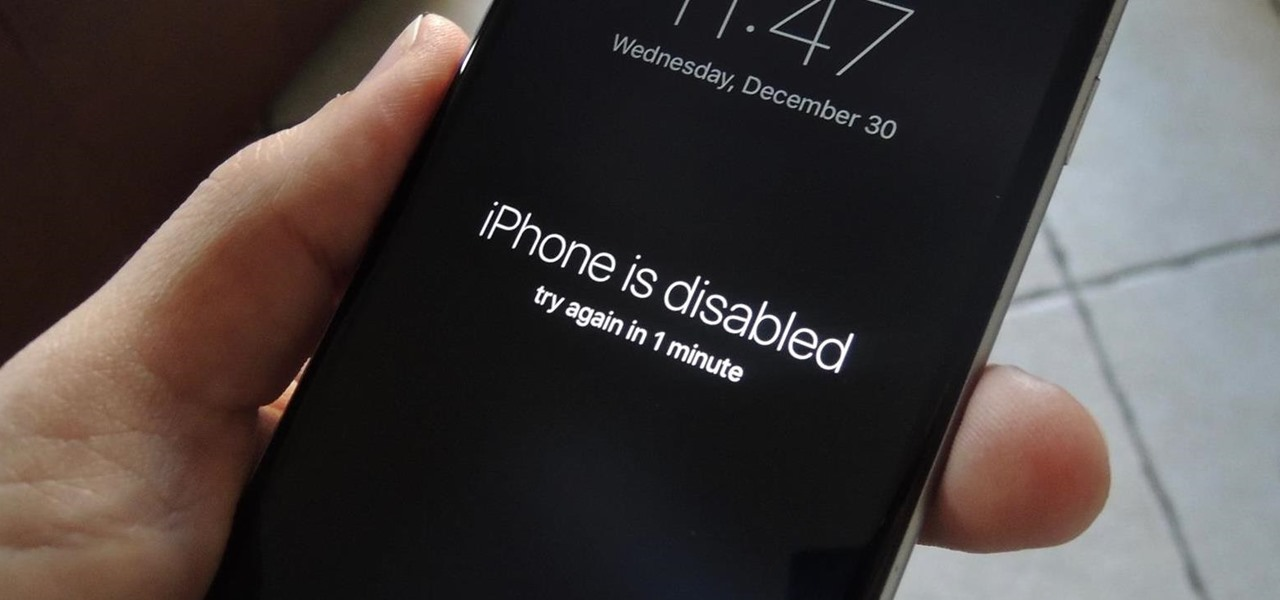 The Joyoshare iPasscode Unlocker is an effective and efficient tool that you can use in order to unlock your iPhone or any iOS device as they get locked with the help of a computer. The software is compatible with both Windows and iOS as well. This app is a great tool for those who have locked their mobile phones accidentally and now want to unlock it on their own. You can use the app to remove lost iPhone passcode and find my iPhone app. 
Let Us Analyze The Different Features This App Has to Offer:
Joyoshare iPasscode Unlocker is a versatile tool that offers its users many features. This enables the user to unlock their iOS devices easily/
Unlock Your iPhone Or iPad Safely And Instantly
With just a few clicks and as you follow some simple steps you can easily unlock your device safely. There are no high tech technical tricks you just have to plug in your iOS device with your PC and follow the steps that are there in the article and then you can easily unlock your iOS device. 
Unlock A Range Of File Format
There are 20 supported file formats that you can easily unlock with the help of this piece of amazing software. Users can easily recover files such as call logs, messages along with their attachments, voice mails, videos, photos, notes, reminders, WhatsApp messages, and all other supported files really quickly and easily.
Remove 4 Types Of Passcodes From iOS Devices
As there are multiple options in terms of passcode for iOS devices but with the help of Joyoshare iPasscode Unlocker, you can remove all of them as you connect your locked device to your computer. You just have to follow a few simple steps in order to unlock your device. The app can easily unlock four digit passcodes, six digit passcode, touch identity passcode and face identity passcodes. 
Unlock Your iPhone In Different Possible Cases
There are various possibilities such as your phone screen get damages and the touch becomes unresponsive making it impossible for you to unlock your mobile phone, you might forget your password after not using your device for many days, after multiple failed attempts your phone gets locked for a huge time period making it obsolete. Joyoshare iPasscode Unlocker can be really helpful in all these situations as you will be able to unlock your mobile phones with a few simple steps.  
Seamless Customer Service
If at any point in time during your unlock process you feel like you need some help for the customer service you can get in touch with them 24X7. This way you get a team of highly efficient engineers at your service all the time.
On the downside, you get no provisions of data recovery. This app only enables you to unlock the device as it formats the device during the unlocking process. Although the apple ID remains intact for the device.
User Guide
There are a few simple steps that you need to follow in order to get unlock your device with the help of Joyoshare iPasscode Unlocker.
Step 1:
You connect your iPhone/iPad to your PC and start the joyoshare app. As you are done connecting your phone you just have to click on the start button to start the unlock process.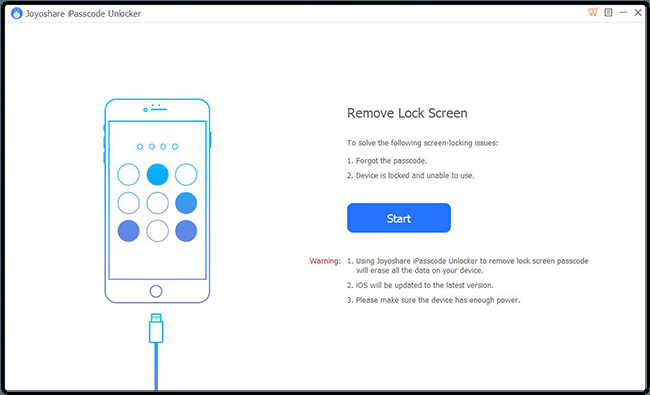 Step 2:
You will be instructed to put your mobile phone into recovery mode withing the joyoshare app. As you are done with the instructions putting your mobile phone into recovery mode you click on the NEXT button.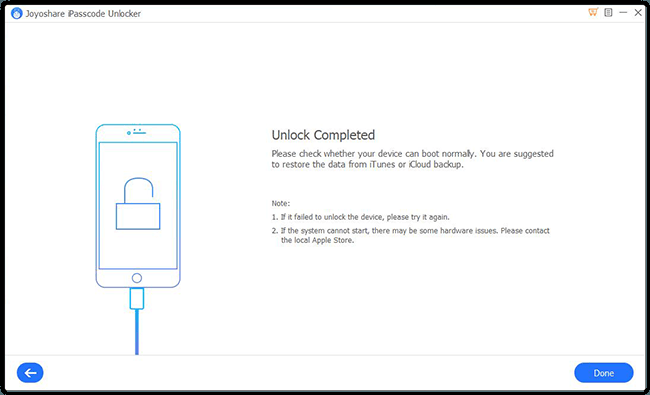 Step 3:
In the next step, you will see the detected device's details and after checking those details you can you can click on the DOWNLOAD button. This will start the downloading of the firmware package and once the download is completed make sure you verify the details once again.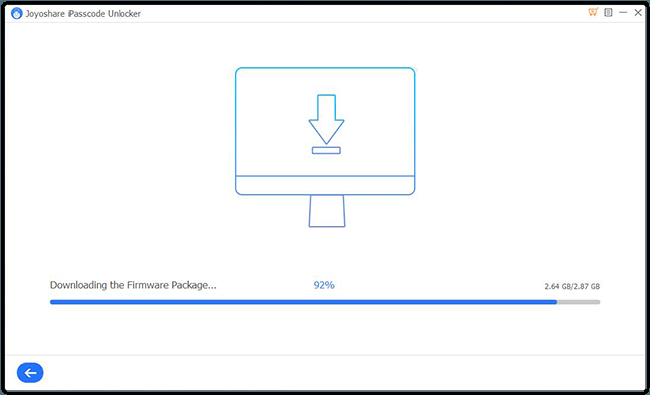 Step 4:
In the final step, you initiate the unlock process by clicking on the UNLOCK button. During all this time your device should remain connected with the PC. After the process is completed your device gets unlocked and you can start using it again.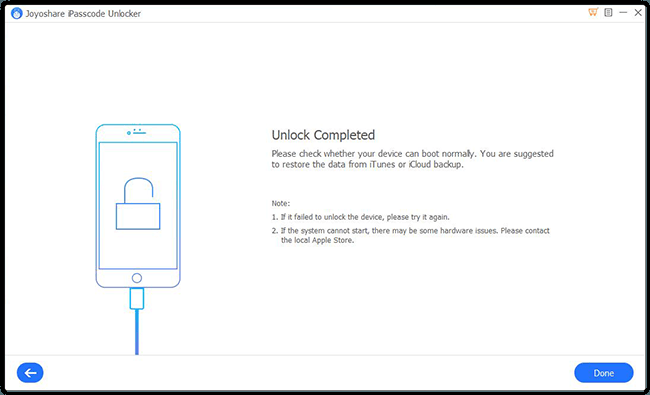 In conclusion, with Joyoshare iPasscode Unlocker you get one of the easiest and affordable ways of unlocking an iOS device be it iPhone or iPad. You get a user-friendly interface at an affordable price. The app's customer service is another reason why this app is one of the best software in its category.