If you are one of those lucky blog owners who have high traffic generating sites, you definitely cannot host them on poor hosting service providers with terrible customer service. To ensure your website runs smoothly to reach out to your audience you need a website that has no down time.
If I were to give you numbers, there are more than 700 hosting service providers and less than 1% of them are worth investing money in them. When you think of that 1% best hosting providers, it is easy to believe they charge a premium to host websites. Host1Plus is one such hosting provider which gives the power of premium VPS and shared hosting at the price that is extremely competitive.
Host1Plus Hosting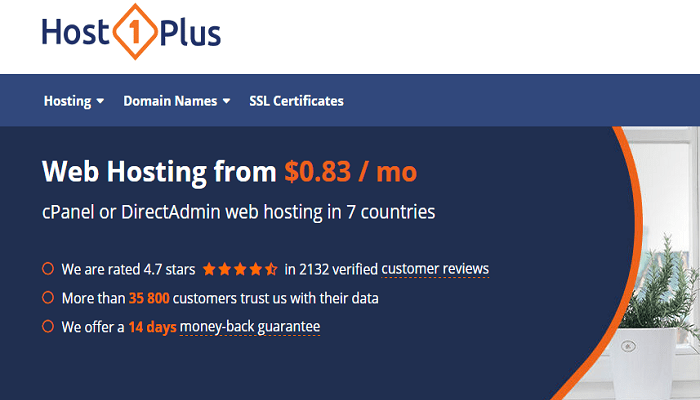 Host1Plus offers services such as Web hosting, VPS hosting, Cloud hosting, dedicated servers, Reseller hosting and SEO hosting, according to your needs.
The best thing about Host1Plus VPS Hosting is that it has a clean user interface in its control panel that literally becomes its selling point, but of course there are other features worth mentioning for you my readers and followers.
OS Compatibility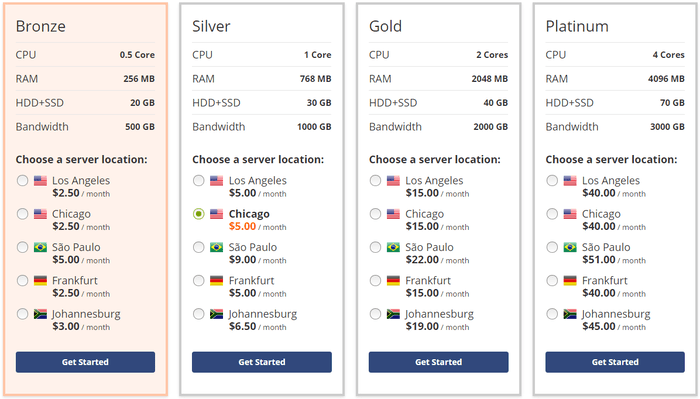 Ubuntu is probably the best operating system in terms of hosting but they also offer OS not limited to CentOS, Debian, Fedora and Suse OS, all being different versions of Linux.
Server Locations
Host1Plus covers all the major geographical locations of the world like North and South USA, Europe, and Africa. This gives you the power to choose the server location based on your target audience for much power local SEO in search engines.
Auto installers
This feature helps people like me who are a stranger to coding and helps me install CMS like WordPress, Joomla, Drupal, etc. just by a single click. It not only saves time but also money which you would use to outsource a coder to get it done.
Resources
Host1Plus is one of those hosting providers that offer unlimited resources to your server. You have the power to host unlimited domains, resource-hungry web apps, and even core-consuming forums.
Earn
No, we are not talking about the affiliate part. The income is limited there and you don't actually own a business. With Host1Plus VPS hosting, you also get rights to the reseller program that they offer. Reselling is a huge business and you can sell your own web space and server resources to others, which will help you earn extra money and square off your own hosting costs.
Pricing
By now you might be thinking, well, yes it is a great hosting provider; But how much does it cost? At the very beginning, I told you the pricing structure of Host1Plus is very affordable. It starts at a mere $2.50 per month for their base package and goes up to $45 as you scale up your server to the Platinum plan, which has 4 cores and 4 GB RAM.
Final Verdict
With a variety of server locations and a variety of pricing structures, there is something for everyone at each point, from beginner bloggers to a professional, everyone will love Host1Plus for their amazing hosting service.