Your business needs a website as much as it needs an office space ― and perhaps even more than that. Your website is quite possibly everything to your target audience: It is the primary brand asset, it is the marketing material, it is the information center, and it is the place to make purchases. Your website is the digital home of your business, so you should devote ample time and resources to getting it right.
Unfortunately, there are thousands of ways you can get your website incorrect. Even as resources for building websites explode exponentially, site development and design services aren't all as worthwhile or valuable as you may suspect. Spending thousands on a web designer is by no means a guarantee that you won't be scammed ― but opting for a free platform isn't exactly safe, either. Here are some helpful tips to avoid wasting your money and effort on a sub-par website.
Be Wary of Mega-Firms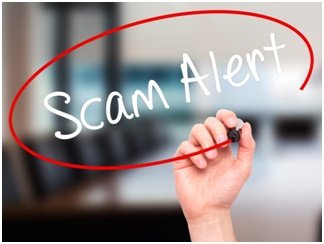 If you search online for website design, more likely than not your engine of choice will dredge up as its top results a number of design firms that promise a well-designed website and custom care. Some of these firms take on too many clients, which could mean your site doesn't get the attention it deserves.
Some mega-firms will charge you big bucks for the luxury of a recycled template with your brand's colors and logos. At best, your site is attractive in a generic way; at worst, it lacks all the features you need and doesn't adhere to your brand. Not all design firms are shady and many will provide what you want, but it is vital that you investigate and know what you will get before you pay.
Never Hire a Designer Alone
Many web designers are amazingly talented at producing a high-quality look and feel for their clients' websites ― but that's it. Designers are essentially artists whose focus is mostly aesthetics. Of course, good design is important to a good website, but a working website needs so much more than eye-catching graphics and smart configuration.
Before you hire a designer, you should have a web developer construct the framework for your website, so you will have all the features you need to inform and engage your site's visitors. Only after you have a reliable website builder on-board can you begin with custom website design, so your entire site will both look gorgeous and function well.
Don't Try to Do It Yourself
Some of the most recognizable web hosting and platform companies offer free website building as well as a handful of templates to do it all yourself, "for free." While that price might seem appealing to a new entrepreneur, it is important to remember that there is no such thing as free. By opting for this design route, you are taking responsibility for the entirety of your website. Unfortunately, unless you have a web development and design background, the end result will not be pleasant. At the very least, you should look for a DIY website builder that provides resources, like a designer on staff, to help you in site creation, especially if you're creating an e-commerce site.
Understand Your Needs
This seems simple enough, but many entrepreneurs don't consider rudimentary plans before they begin the journey of creating a website. Before you approach developers or designers about mock-ups and pricing, you should consider what features your site's visitors will need and want. Most likely, you will need help with SEO and social media integration, but more complex business sites, like e-commerce sites, will require more specialized elements.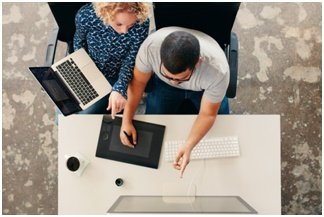 Last but not least, you need a firm budget for your website. Design and development services range wildly in price, and you can easily spend more than your business has available. It is far better to upgrade your website later than cripple your business now with unnecessary debt.
Know What Comes With Your Website
Whether you work with a mega-firm or a local designer, whether you use a DIY builder or hire a qualified developer, you should know what comes with whatever service you choose. Plenty of seemingly trustworthy groups offer attractive rates for high-quality work only to exclude necessary features, like a content management system or email capability, unless you pay additional fees. As long as you know what you are getting before you agree to any deals, you should be safe from this scam.