Finding the perfect home broadband package can quickly become the source of a serious headache. Whether you're moving to a new house or simply dissatisfied with your current service, the sheer number of varying providers, prices, speeds and connections makes the entire process entirely overwhelming.
However, our reliance on the internet is continuing to grow at a truly staggering rate, so choosing a new provider (ISP) certainly isn't a decision to be taken lightly. After all, a reliable internet connection is now essential for you to keep in touch with friends, watch your favourite TV shows and order your online shopping, which means you'll need to find the best broadband deal possible if you want life to keep running smoothly.  
But with so many providers and packages to choose from, how exactly can you find a great deal?
Check Local Speeds
Before you start worrying about prices, contracts and minimum download speeds, you need to do some research into which providers actually operate in your area. This can be done online in a matter of minutes, you just have to submit your post code on one of the various comparison sites, and you'll then be shown a list of potential providers.
You can also quickly look into the maximum broadband speeds available in the area, although these speeds will often depend on the type of connection you've gone for. By opting for ADSL broadband, for example, signals will gradually deteriorate through the copper wires, so your broadband performance will depend on your distance from the nearest telephone exchange (another thing which is certainly worth checking).  
Checking local speeds is a particularly important task for anyone living in rural areas, since more built-up places will typically provide a much more reliable connection.
Compare Prices
Once you've found out the kind of speeds you should be expecting, now you just need to find a provider who can supply them. More importantly, you need to find a provider who will offer these speeds at an affordable price, since you'll obviously want to make sure you're getting the best value for money possible.
Previously, this would have entailed an entire afternoon of trawling through each provider's own website, making a note of their prices and most probably compiling some sort of elaborate spreadsheet to keep track of it all. Now, fortunately, there's a multitude of convenient comparison sites out there to do all the hard work for you.
Simply filter the results by how much you're willing to spend and your required speeds, and then make a note of all the deals which are presented to you.  
Check Out Customer Reviews
Now you've got a list of providers who can offer exactly what you're looking for, it's time to make sure they can actually deliver what they're promising. Unquestionably, the best way to do this is to get yourself back online and have a good look through what other people are saying about their experience with these providers.
Thankfully, this is the age of social media, which means the internet is jam-packed with reviews, complaints, queries and opinions regarding each provider. Instead of simply plucking for the cheapest package available, you need to spend a bit of time reading up about each provider's customer service, price policies and overall performance to make sure you really are getting a great deal.
Consider Your Requirements
Every internet user is different. Some will use the web to do a bit of casual browsing and shopping, while others will use it to download large files and upload their own live video streams. However you plan on using your new broadband connection, it's absolutely imperative that you've considered these needs when picking a new provider.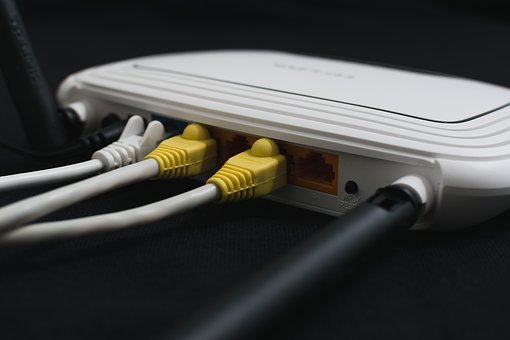 Otherwise, you run the serious risk of either overpaying for a service you don't actually require, or ending up with a package which simply isn't capable of fulfilling your requirements. When you haven't done the proper research, the end result will either be an enormous hole in your wallet or an eternity spent staring at a buffering wheel.