We all know that WordPress is a leading CMS these days. Aside from the fact that it's free, WordPress offers a plethora of handy features. It's a powerful platform that millions of us have powering our websites each day.
The thing about WordPress is that some installations can appear slow or "laggy". Are you creating a new WordPress site soon? If so, here's how to host it the smart way: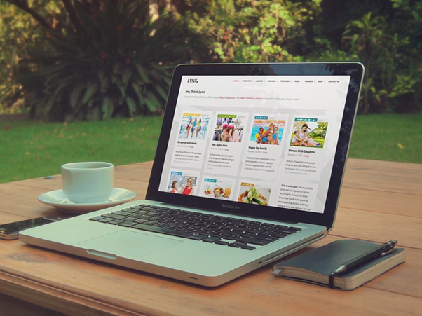 Image via Flickr
Make sure you know your way around WordPress first
The trouble with some WordPress sites is that their owners aren't too clued up on how to configure them. When starting a website, it's essential that you've got some prior experience of the CMS.
If you don't, the Web is awash with handy tutorials and video guides to help you get started.
Install caching on your WordPress site
Over time, your website will contain a lot of content, especially if you add new posts each day. It's crucial that you install a caching plugin like W3 Total Cache. That way, your site will be super fast even if it's hosted on a slow server.
There are many other caching plugins that you can use. Review the ones available to you today to find a plugin that best suits your needs.
Host your media on a CDN
In case you didn't know, a CDN stands for "Content Delivery Network". Examples include Amazon S3 and MaxCDN. You might be wondering why you should split your hosting between two providers?
Static content like images can often take a while to download from remote connections. A cloud-based CDN is useful because content gets spread over many global servers.
When a user downloads a file in their browser, they receive it from the nearest available server. That means content is fast to download from anywhere in the world.
The good thing about CDNs is that they are super-cheap! You might pay more for a beer than your monthly CDN hosting costs!
Enable GZIP compression on your server
Decent Web hosts will allow you to configure GZIP compression on your server. Doing so means that the content downloaded won't take so long for a user to view. Speed is important not just for convenience but for SEO reasons.
You can usually change your GZIP settings by editing your site's .htaccess file.
Do some regular housekeeping
In some ways, the fact that WordPress keeps post revisions is a double-edged sword. Yes, you can retrieve a backup to an earlier version of a page. But, several revisions means that you start eating up database storage.
What's more, pages render slower because WordPress has to search for the latest revision. There are plugins you can install to delete X amount of older revisions. They do so on an automatic basis, so you need not do anything more apart from setting up the plugin.
The same applies for comments and pingbacks too. The sad truth is that WordPress can get affected by comment spam. Many plugins are available to cut down on such problems.