The point is that AV receivers are different and some models have unique features that you may need. Checking AV receiver reviews is a great idea, but you still need to know what to pay attention to. Since some models can modify the input signal and generate a new kind of an output signal that can make your experience even better.
Connectors – Inputs and Outputs of a Receiver
Since a receiver is a hub, it should be able to connect everything between each other. Devices are different and you may have both old and modern ones. Of course, devices have different types of connectors. Modern devices can be connected via a USB cable, while old ones do not have this interface. If you are about to use some old devices, make sure your AV receiver has the right inputs. Usually, old devices have the RCA connector type (three different cables – one for a video signal and two for an audio signal). Modern devices like computers and TVs have the HDMI connector. This kind of connection can assure a high level of a video signal. Most modern AV receivers have more than one HDMI outputs.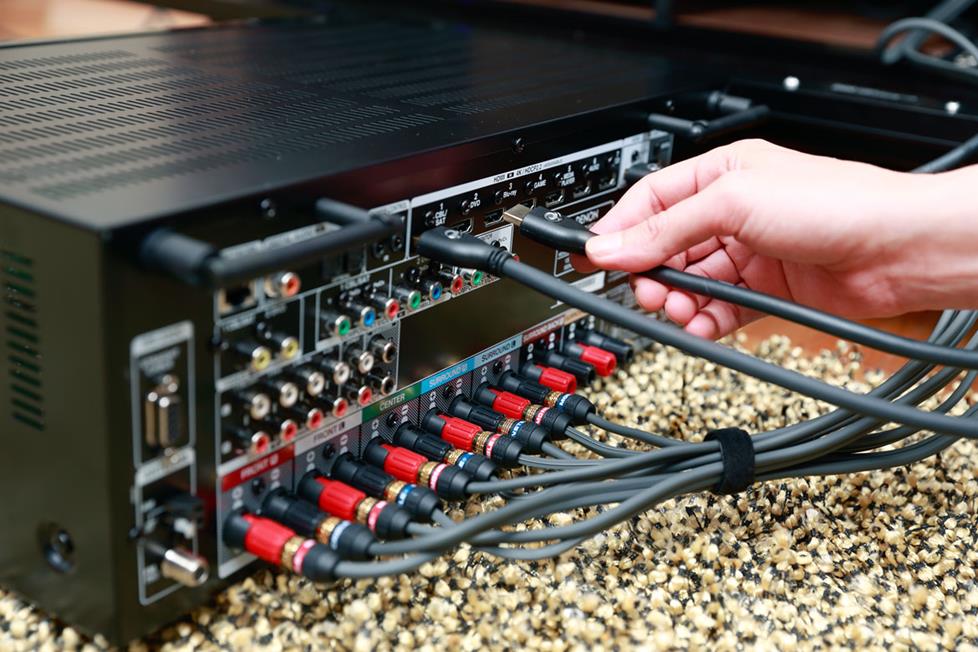 Audio Processing –  Let us Hear Everything!
An AV receiver not only connects everything, but also processes the input signal. When it comes to home theaters and audio, we always imagine many speakers and a home theater subwoofer that can create an exceptional atmosphere when a horror movie becomes ten times scarier.
AV receivers can "split" the audio signal and distribute it among speakers. Of course, the input signal includes the information what speaker (back or front) should be used. It creates the feeling of "sound volume". Modern AV receivers can support 5.1, 7.1 or even 9.2 setups.
Video Signal Processing
Modern AV receivers may feature different video enhancement technologies. For example, some receivers can modify and upscale it to generate the 4K video signal output. The 4K resolution is 4096 x 3072 pixels, while 1080p is 1920 x 1080 pixels only. However, to enjoy this feature, you need a TV that supports 4K. Another factor to mention is that after upscaling we still lose some quality, so the best option is to have the input signal that is already 4K.
How to Choose The Best Receiver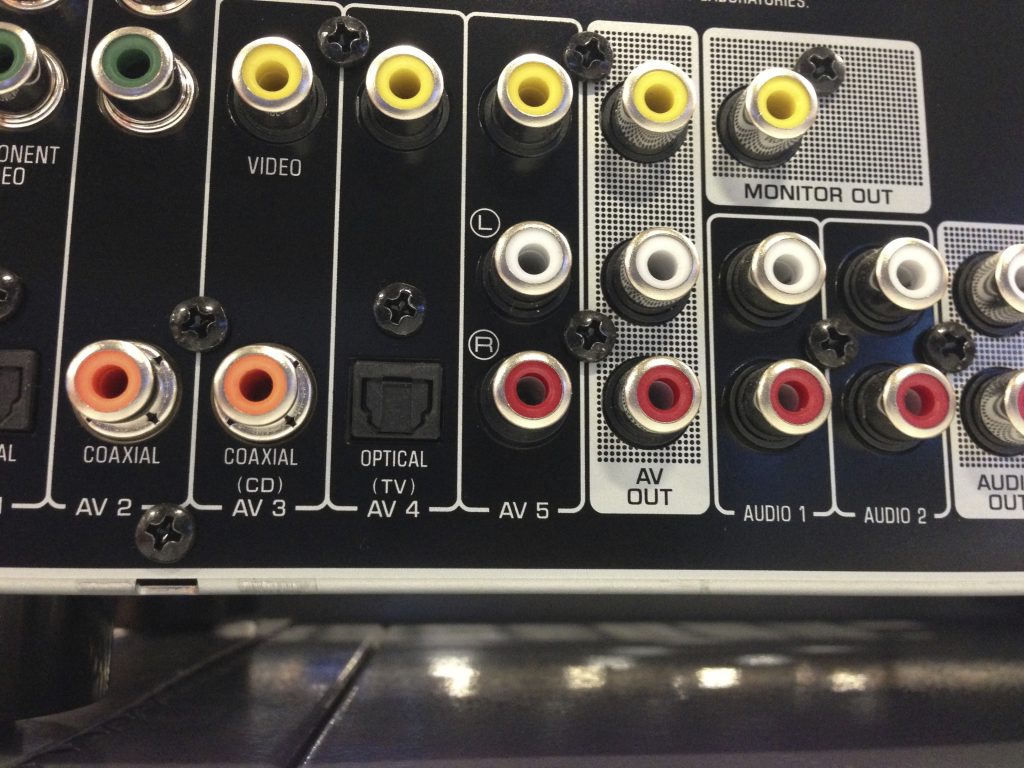 Choosing a receiver is not a simple task, since there are different aspects to pay attention to, but here is a short list that should help you:
It should have all inputs you need (if you are not going to use some old devices, then USB and HDMI are enough).
Check audio enhancement technologies and make sure it supports the audio setup you are going to build (if you want a 9.2 setup, then the receiver should support it as well).
Check video enhancement technologies. Make sure it supports modern technologies that can make colors vibrant and the whole image sharper.
Pay attention to special features. Some receivers support wireless connection interfaces, so you can avoid connecting everything up with wires.
Check the price. A good receiver is quite expensive. Make sure the receiver you want to buy have only the functions you need.
Building a great home theater setup is not an easy task and it is not cheap either. Make sure you studied all receivers available to you and did not forget to use the list mentioned above, it will help.