How often have you blamed iTunes for being slow? We're sure that you've done that so many times. It's not just about being slow. As far as most users are concerned, iTunes is only for syncing data and not for iPhone management. For instance, there is no way if you want to transfer a particular music track from your iPhone to your Mac or PC. In these situations, the synchronization process is quite ineffective.
This is also why we should try some third-party iPhone management utilities out there. And, AnyTrans from iMobie is one of the best choices you have. It's an all-in-all iPhone manager, which lets you perform a wide variety of tasks — from data transfer to data migration. In this article, we are going to have a detailed review of the program.
In this review, we will consider the different aspects of iMobie AnyTrans iPhone Manager.
An Intro to iMobie AnyTrans
Can you guess anything from the name, AnyTrans? Actually, iMobie AnyTrans allows you to transfer almost anything between your iPhone and Computer — without the mess of iTunes. You can easily deal with photos, videos, music and other files. In addition to these, iMobie has included some productive features as well. It, for instance, allows you to download online videos and watch them via your iPhone or iPad. In other words, iMobie AnyTrans is a package of utilities for managing your iPhone or iPad.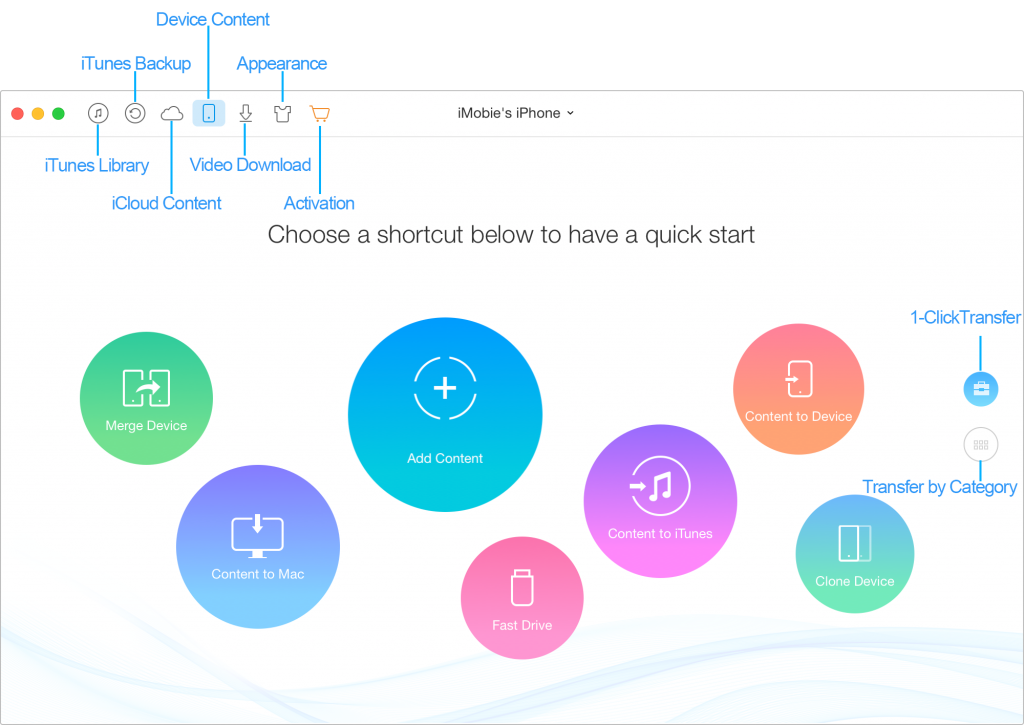 iMobie offers a free trial which you can download to test the waters. Now, we will see how useful iMobie AnyTrans is in the day-to-day tech life. AnyTrans is available for both Windows and Mac.
iMobie AnyTrans — Capabilities
First, we will check out the major features offered iMobie AnyTrans.
You can easily transfer different types of data between your iPhone and PC. Instead of going through syncing process, you can drag and drop videos, photos and music tracks. This works two-way. You can also transfer a bunch of iPhone files to the device. The same easiness is there when you want to make some ringtones or manage music playlists. Moreover, if two or more iPhones/iPads are connected, you can transfer different files between those devices as well.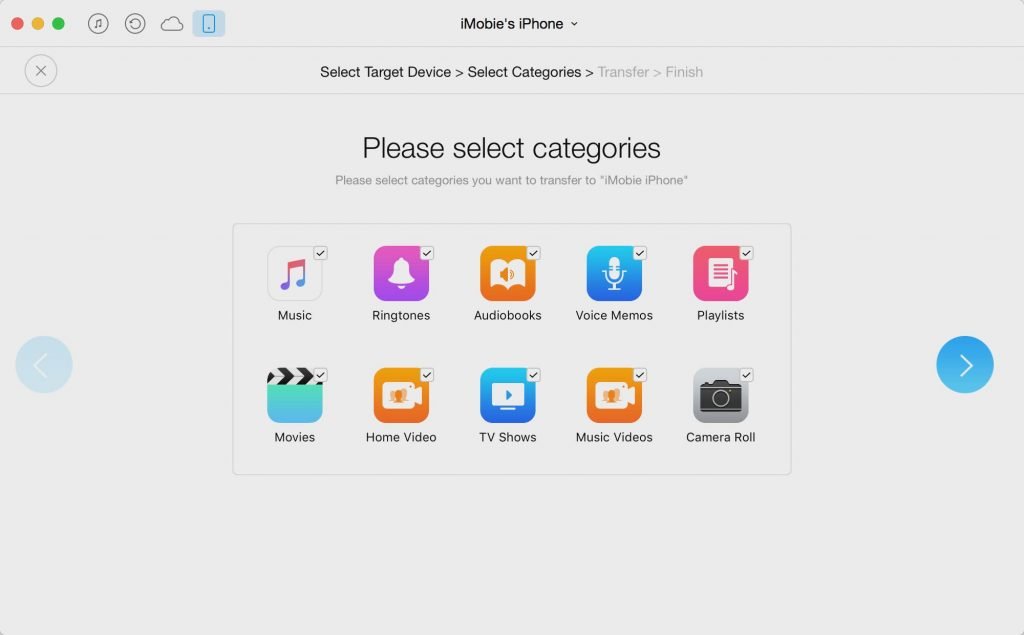 Another crucial feature, iMobie AnyTrans lets you transfer data between different iOS devices. This is useful if you want to upgrade your iPhone. In a single click, all your photos, media, contacts, call logs, apps etc. will be there in the targeted device. Last but not least, you can merge data from two devices if you have multiple iOS devices connected. There is no restriction based on iOS version either.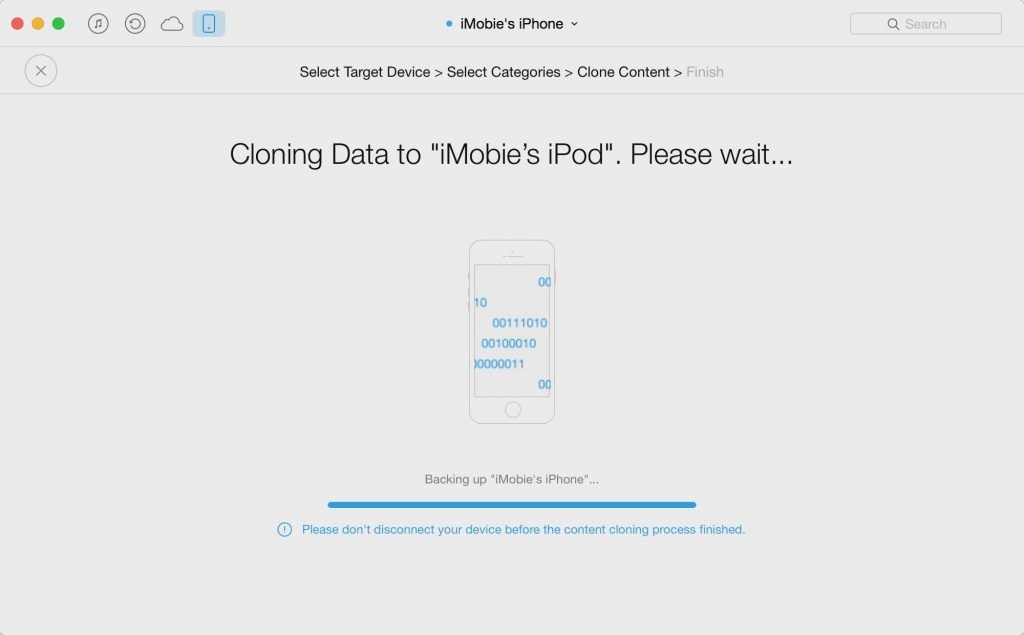 iMobie AnyTrans has an option to browse iOS as though it's a USB drive. Be it any type, there are no kinds of restrictions when it comes to file management. You can also extract individual files from iCloud Backup or iTunes Backup.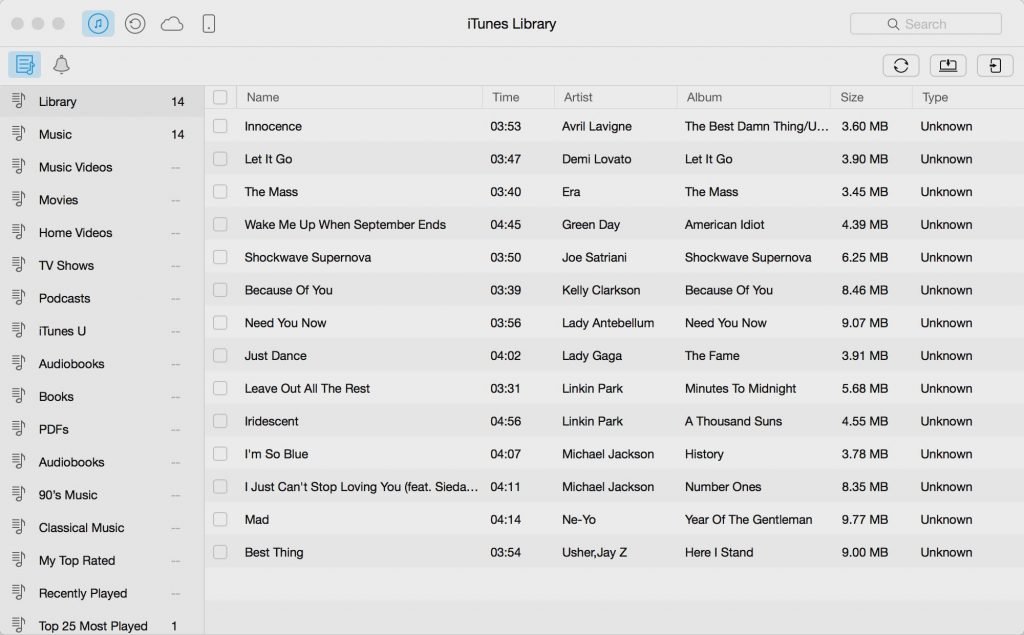 The Miscellaneous Options
Apart from the major ones, there are some other iMobie AnyTrans features too. They are: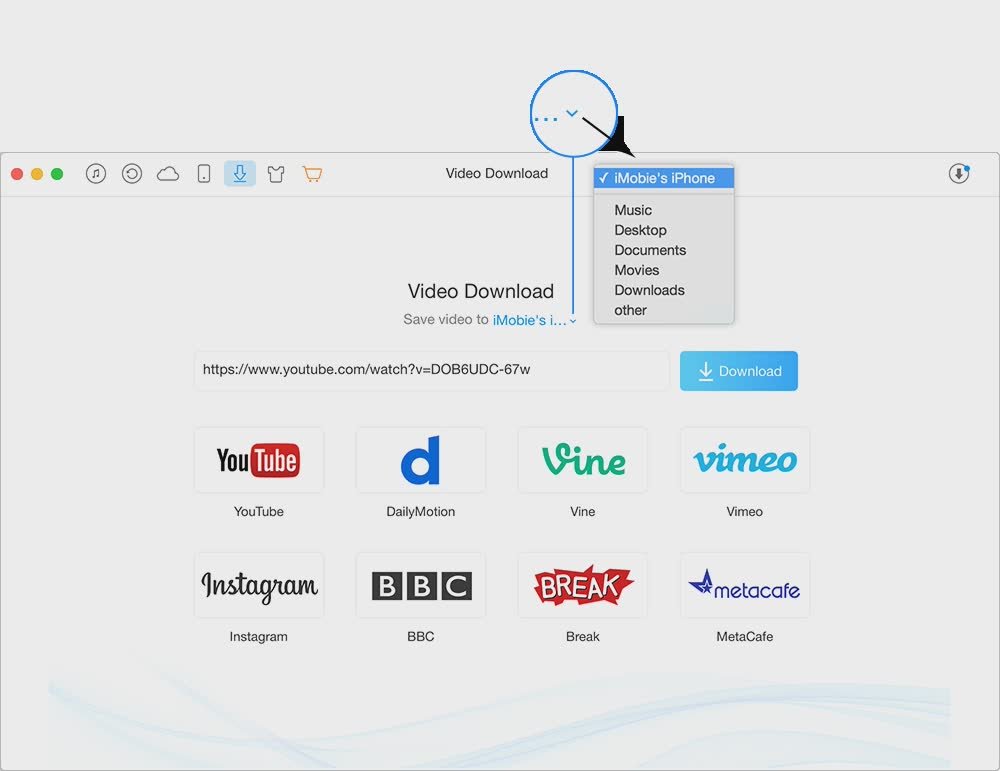 You can download videos from websites like Facebook, YouTube and Vimeo and store them in your iPhone. Thanks to lossless conversion, you needn't worry about quality loss either.
You can easily build the perfect iTunes Library and organize it. iMobie AnyTrans also lets you rebuilt damaged iTunes Music Libraries.
Connect your iCloud accounts to iMobie AnyTrans and manage the information stored in accounts. This helps when you need certain data such as contacts and media.
Well, these are the awesome features you get via iMobie AnyTrans. All of them are useful when you've one or more iPhone/iPad to manage.
The User Interface
iMobie AnyTrans has one of the simplest interfaces we've ever seen. In comparison, it's way too better than the UI of Apple iTunes. Moreover, you can directly deal with files. The escape from syncing process is surely an advantage.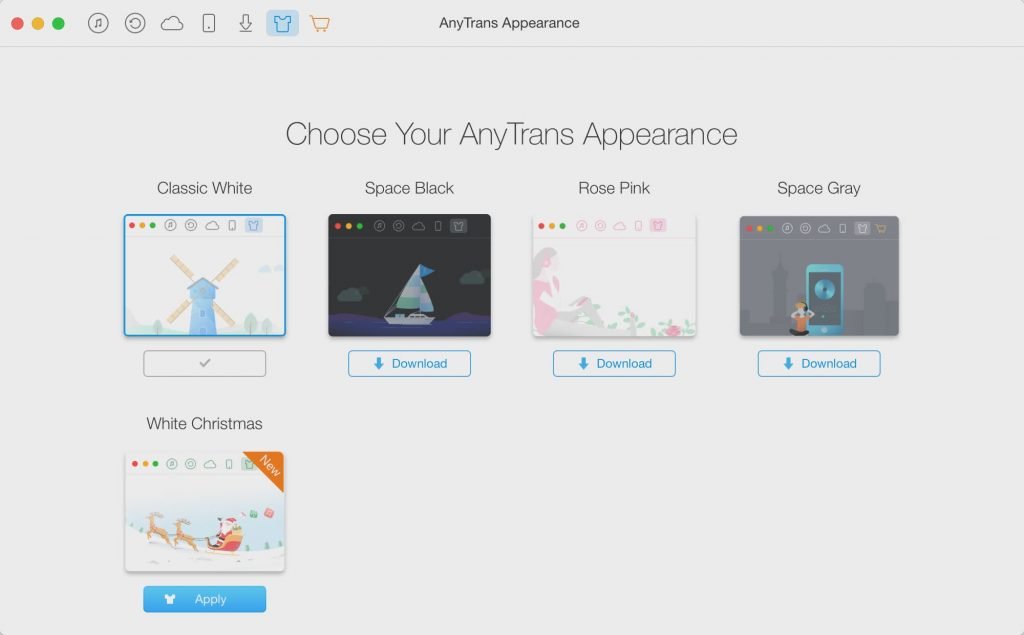 iMobie offers some clear-cut tutorials as well. Suppose you want to transfer some music from iPhone to the iTunes library. You can find detailed tutorials to do that. The same level of setup is available in all the parts of the software.
Moreover, it feels easy to connect your iPhone to iMobie AnyTrans and get started with it. You just have to connect the iPhone via USB and the setup will be done in a few seconds. Altogether, the process is simpler enough.
The Final Verdict
Considering the above mentioned points, iMobie AnyTrans is an essential utility for almost all iPhone users. It will simply transform the way you manage your iOS devices and their data. The better thing to do is to go, download AnyTrans for free and try it. We are sure that many of you will purchase the premium version, especially if you're fed up with the old, slow iTunes syncing.