What is iMyFone Umate?
When we talk on board storage management, iOS devices are not the first thing that comes to our mind. While the bigger storage models like the 32 GB, 64 GB and the 128 GB models have enough memory to spare after everything, those of you owning the 16 GB or the 8 GB models will know what I'm talking about. Cleaning up your device to free space every now and then, not storing any large files, moving stuff from your phone to your computer to make way for the new update. If these are some thing you regularly do, you have come to the right place as today we'll be talking about a new software that we tumbled upon some time back and have not been let go of since. iMyFone Umate is a very easy to use iOS memory cleaner that helps you get rid of the useless files and frees up space on your iOS device. Here's a small review of it for you.
How it works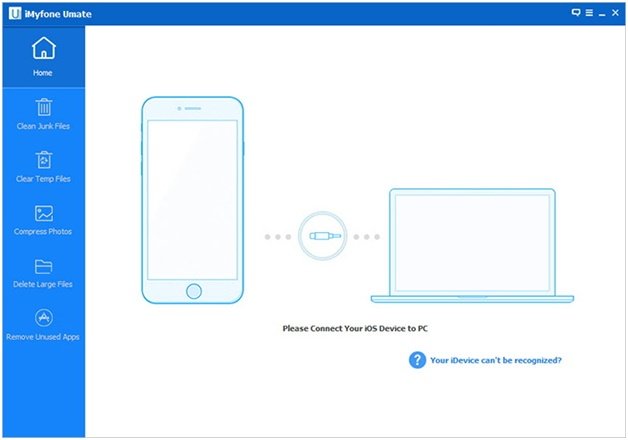 After you download and install iMyFone Umate on your computer, launch it and connect your iOS device to the computer using a USB cable.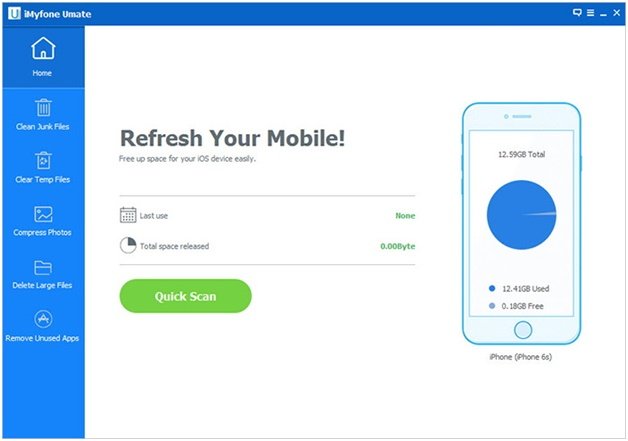 After the device is properly connected, the software will analyze your phone and display the used and free-able space on your device.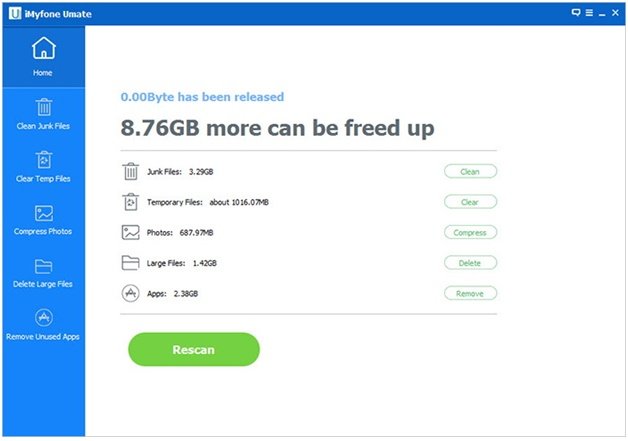 You can then see all the files and the space that they're occupying to select the ones you want to delete and decide which ones to keep.
Features
Temp files are of no use to the average smartphone user, yet they occupy a lot of space on our phones. So iMyFone Umate very efficiently removes all the temp files from your phone.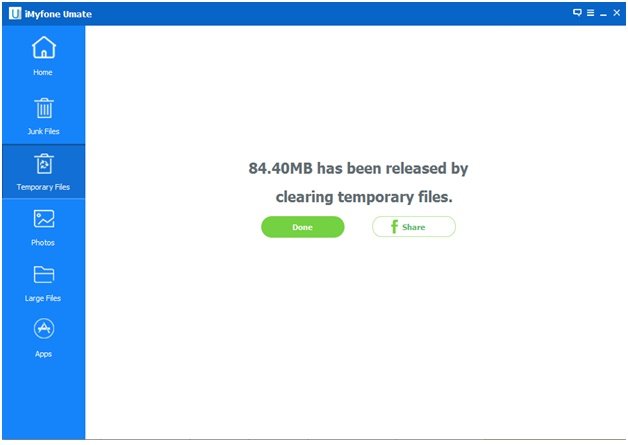 To err is human. So keeping that in mind before anything is deleted from your phone it is securely backed up on your computer. This is done in order to make sure that if you delete an important file by mistake, you can always bring it back.
Junk files too occupy a major chunk of your device's memory and this software deals with them too. iMyFone Umate is capable of dealing with upto 30 types of junk files.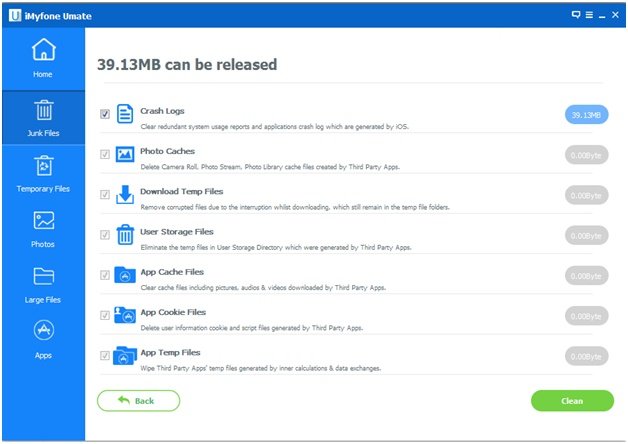 Of all the things you want to delete to make space on your device, photos are the last. That is why iMyFone Umate review comes with the "lossless photo compression" feature. This feature compresses your photos without compromising on their quality, freeing up as much as 75% space from the photos folder.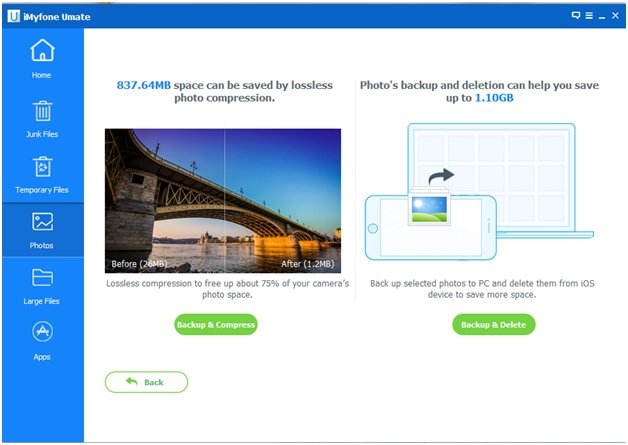 All the apps on our phones are not used by us. iMyFone Umate lists all the apps along with the memory they're occupying so you can decide which app is not worth the memory it occupies it and then delete it.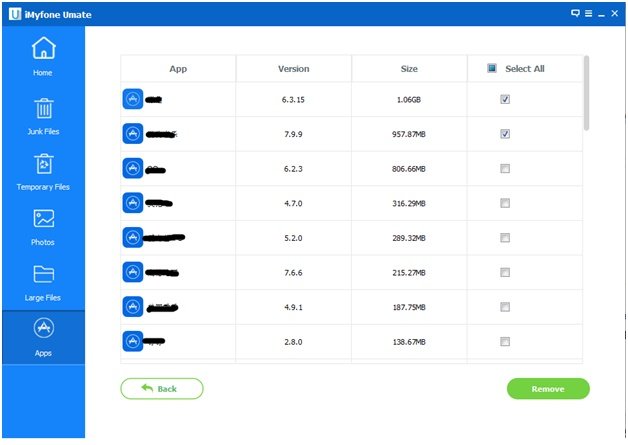 So this was our review of the iMyFone Umate iOS cleaner. Have something to add or any queries that need answered? Get back to us in the comments below and stay tuned for more.