We often come across thousands of hosting service providers, content delivery networks and storage solutions with a dilemma of choosing the best service providers of them all. If some have good hosting services, they won't have a Content Delivery Networks solution. The one who have both, won't have high disk storage servers to host terabytes of your personal data.
There is hardly any proper marketplace where all those three services are under one roof. To solve this problem, INXY.com came forward and has got us webmasters covered.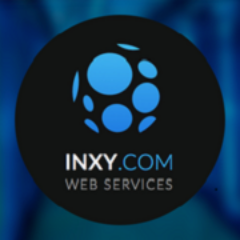 We came across INXY web hosting service providers that helps us choose just the right servers, storage and backup solutions and CDN plans as per your need.
Let's dig more into what INXY offers:
Test any service they offer for a month absolutely free of cost.
You don't pay anything upfront. You will be charged as you go as per your usage.
You are charged for just the configuration you decide to choose.
Competitive charges for every plans.
Various payment methods as per your convenience.
Free guidance and consulting.
As we mentioned initially, they offer three services namely:
Dedicated Servers
CDN Services
Storage and Data Backup solutions
Dedicated Servers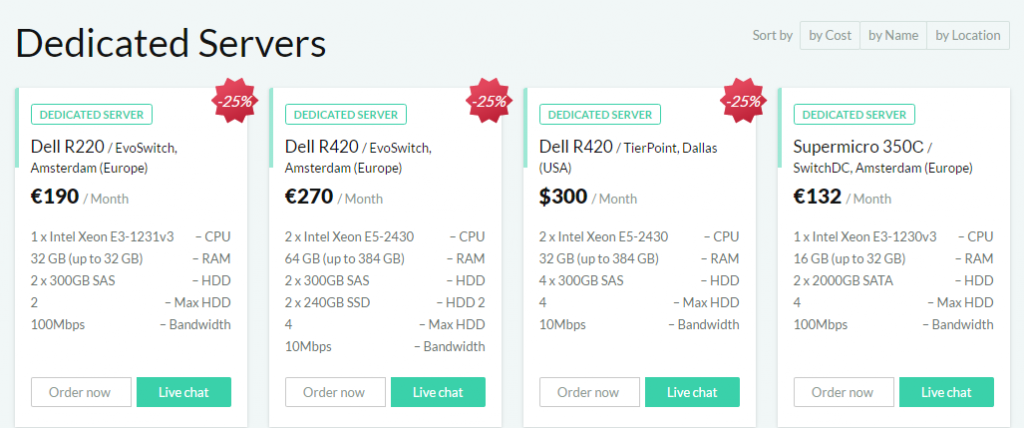 Having a dedicated server ensures complete control on all aspects of your website. If you are a startup company, getting your website on these servers will give you following advantages:
You get 8 free IPv4 addresses
SuperMicro and Dell servers of high quality and performance
Channel support from Level3, Tata Communications, Deutshe Telecom, Telia etc.
40 Gbps wide channel to fulfil your bandwidth needs
Data centers in Europe, Netherlands and USA
CDN Services

A CDN ensures your files are served to the user in a blink of eye with no lossless data. Every split second delay in loading with result in loss of important conversions. Confused what CDN actually does? You can check out the video below. Some features of their CDN services are:
EdgeCast, Highwinds, UCDN and CDNnow are some of the providers
Covers entire Asia, Americas, Russia and CIS
Amazing support staff to get you connected quickly
Storage and Data Backup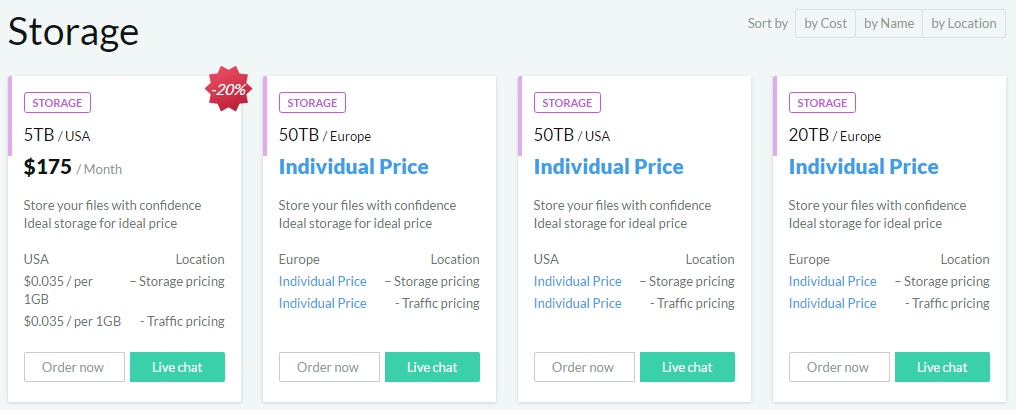 Hackers are all around. Did you know, even Apple's servers were hacked? It is important to safeguard your data worth thousands to different storage spaces, away from your main servers.
INXY provides automatic backups of your data to different servers. You can choose different storage spaces ranging from 10TB to 50 TB. Some more important features are:
High speed transfers
Reliable and anti-theft protection of data
Integrates easily with Windows, Linux, FTP, WordPress, CDN etc.
It has support for all major programming languages
These are the three services that INXY provides, that too all under a single roof. INXY is available in European Union and USA. The prices are quite competitive compared to the quality of services and servers they provide.
Some more advantages that INXY provides are:
SSL support for CDN.
DDoS protection against attackers which is a huge life saver in today's Internet age.
Transfer your existing files free of cost to new servers.
Your own DNS from Edgecast to secure and scale your data delivery and quickest server response.
Concluding
INXY looks to provide a complete package for websites that will be able to scale, run, secure and store files in the most efficient way. To know more about what INXY offers and price range for your configuration, you can visit their website. Let us know about their services in the comments below.
Don't forget to try their services for free for 1 month if you are still skeptical about their amazing web services.