Starting a business has become more accessible nowadays. You can easily acquire knowledge on the things that you need to do before setting up an online store, for instance, with tutorials and guides found online.
Moreover, there have also been tools developed to enhance your productivity, such as a power dialer, which has autodial and predictive dialing features. These functions make it more effortless to reach your current customers and prospects.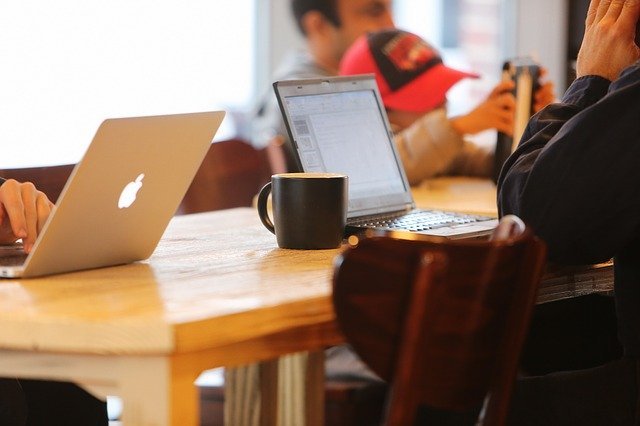 While almost everyone can start an enterprise today, especially with e-commerce, this business landscape has led to more competition. This factor is beneficial to customers because they have a lot of options, but it poses a challenge for entrepreneurs.
Fortunately, with the right strategies and tactics, you can outrun your competitors. Here are key ways to have the edge when running a business:
Provide Valuable Products And Services
The cardinal rule of sales is to put your clients first. An excellent way to ensure that you stay ahead of your business rivals is to create products that add value to the lives of consumers. You should also offer exemplary customer service to keep them coming back to your store.
Some customer service tips to help you gain the loyalty of your current and potential clients:
Be Patient

– Most clients become frustrated when they can't get the product to turn on or do its necessary function. You need to stay patient with them regardless of the words they're saying or how they're acting. In the end, you'll gain their respect because of your rational manner in handling adversity.
Make Communication Clear

– Ensure that everyone is on the same page. This is especially true if you're talking to the customer on the phone or through chat. Leave no room for misinterpretations so that you can follow through with their expectations.
Accept Negative Feedback

– Even if it's the clients' fault that the item they bought isn't working, you still have to take it in stride and accept their feedback. Instead of getting all defensive, use the information that you gleaned from each interaction with customers as an opportunity to improve your product.
Actively Listen to Your Customer

– Most of the time, the reason why people get angry at customer service representatives is that the latter don't listen to what the former has to say. Learn to dissect the thoughts that clients are trying to express to find the root cause of the problem. This way, you'll have a better chance of coming up with a resolution that favors both sides.
Keep Learning

– If you've been receiving the same complaint about your product from several customers, it's time to fix that issue. Listening to what your clients have to say will allow you to learn more about their preferences and needs. With this, you can develop more items that can provide value to their lives.
Know Your Customers And Competition
You should know the demographics of your current client base as well as your target audience. This way, you can create marketing strategies and products that fit well with their needs.
One excellent way to get to know your customers is to reach out to them. Obtain their feedback on your products and services. Don't make assumptions on what they like or don't like about your brand. Instead, go about it mindfully by researching and collecting first-hand data.
You can also take advantage of social media. Most consumers share their thoughts freely on platforms, such as Facebook, Twitter, Instagram, and even YouTube. Search for your products or brand name and find out what they think about your company.
Invest In The Right Tools For Your Business
The benefit of investing in tools for your business is primarily for productivity and efficiency. Your employees should be able to work on tasks that require higher-level thinking instead of tedious ones, such as manually searching for customer information on the database or calling prospects one-by-one to inform them about your current promos and discounts.

Tools like ringless voicemail software can help your sales and marketing team deliver a promotional message to multiple recipients simultaneously. Your agents won't have to pore over their call list and contact every single one of their leads because they can easily record their sales pitch and send it in bulk.
These are some of the best tools that entrepreneurs should have when running their enterprise:
Calendar Apps

– Make scheduling meetings with suppliers, clients, and your employees a breeze by looking for a calendar app that works best for your company. Most of these programs allow for effortless collaboration, so you won't have to send an email back and forth to plot a time that's convenient for both parties.
Accounting Software

– Accounting, especially when it comes to tax and payments, is a confusing but necessary part of the business world. With this app, you can monitor your income, expenses, and debt. Some also provide tax features to make it easy to track how much you have to remit to the government.
Communication Tools

– Modern technology has made it more convenient for small businesses to hire the best talents regardless of location. If you have remote workers in your company, you ought to invest in subscriptions of reliable communication tools. This way, you ensure that you get the functions and features that allow you and your employees to contact each other and collaborate effortlessly.
Content Creation Program

– Your website is a valuable tool in promoting your products and services, as well as providing first-hand information to customers about your brand. Your site needs images, blog posts, audio, and video content, so you should have a program where you can create and edit them in one place.
CRM System

– A customer relationship management (CRM) system contains all the information about your clients, from names to mobile numbers, email addresses, and payment details. Invest in software with a user-friendly interface and advanced security features, like encryption, to protect your data.
Find Your Area Of Specialization
While it may be tempting to cater to all types of customers in the hopes of increasing the chances of them buying your products, it's actually better to focus on a specific set of consumers first. You won't be able to keep up with their demands if you try to accommodate the feedback of all demographics.
Instead, you should find a niche and do all you can to prove to them that your product can solve their issues. Once you've established a following among that group, you can move to another target audience and personalize your campaign according to their interests.
Evaluate Existing Practices To See What Works
Auditing how you're doing business is crucial in improving your brand. You ought to examine how your products, practices, and processes are catering to your clients' demands while ensuring profit at the same time.
Ask yourself whether your customer service continues to be effective or if its quality has declined over the years. You can also do your research on what your competitors are doing that are boosting their sales and engagement.
Foster Authenticity And Transparency
Consumers nowadays are smart. Because they're bombarded with ads everywhere, whether online or offline, they always take these promotions with a grain of salt.
With this, you should never dupe customers and make them form assumptions about your product and service based on what you tell or omit. Sure, you can highlight the benefits of your merchandise, but don't mislead them into thinking that you're going to solve all their problems.
Moreover, you should also be transparent with them. This means owning up to your mistakes. Don't be scared of having tough conversations with clients.
For instance, if you can't ship their purchase on the agreed delivery date, reach out to them as soon as possible, and let them know the reason for the delay. It may be difficult, but being upfront with our customers is an excellent way to gain their respect and trust.
Keep On Developing Your Products And Processes
Improve the products and services that you're offering to your current customers. You must grow with their needs so that they'll continue to turn to you for solutions. Learning their preferences can help you expand your merchandise line to include more specialized items for various necessities.
Think About Your Corporate Social Responsibility
Another way to boost consumers' perception of your brand and gain you more respect is to embrace your social responsibility. Today's generation of customers has moved away from individualism to collectivism, and you should, too, if you want to overtake your competitors.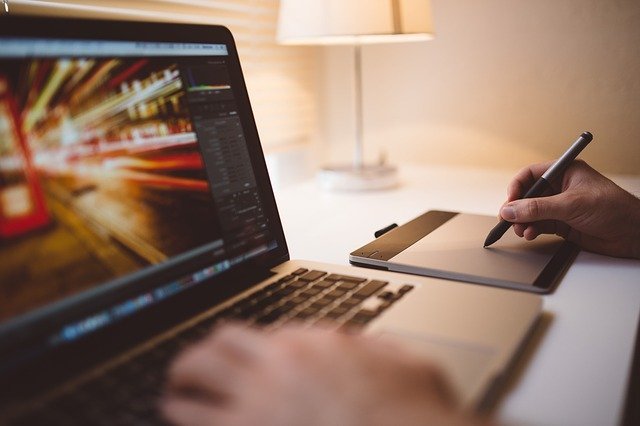 Nowadays, businesses need to ensure that they're contributing to society, aside from taking care of their customers, stakeholders, and employees. A straightforward way is to find a charity and donate funds to aid them in their mission to help those in need.
Conclusion
With the intense competition in today's business world, you should find ways to outrun your competitors. First, you should provide products and services that add value to their lives. Second is to know your customers and competition so that you can craft targeted and personalized campaigns.
Invest in the right tools for your business to maximize the efficiency and productivity of your employees for them to serve your clients better. Other ways to overtake your business rivals is to specialize in a particular area, audit your processes and improve them, be honest and transparent to your clients, and embrace your corporate social responsibility.