Otherwise known as hackers, the internet is littered with them. You will not see them in action as they operate from the safety of their machines from literally any part of the world. You won't have control over their actions, but you have the ability to safeguard your website from attacks. That's what we'll focus on.
In this article, we listed a couple of ways you can do to secure your website's sensitive information from these hackers. Read on!
Keep All Software Updated
Whether your website is created from the ground up by your development team or built from a DIY site on a third-party turnkey platform, it's your job as a site owner to make sure that every piece of software you run is up to date.
CMS providers like WordPress, Prestashop, Joomla and others work tirelessly trying to plug any holes in their systems and provide regular patches and updates to make their software less vulnerable to cyber-attacks. Make sure that you run these updates and are using the latest version supporting your site at any given point in time.
Backup Your Data On and Off-Site
This is arguably the simplest way to make sure that if something bad happens to your site, your data and website can be recovered without fail. Regularly backup all your site's key files to protect it from the threat of ransomware and corrupted files. Backing up also benefits you with quicker recovery if your server or hard drive fails. Having your own copy of the files lets you be up and running again quickly.
Utilize Strong Passwords
Many people assume that since they have a password with a number and exclamation point, they are safe. The reality is that with dictionary attacks and brute force attacks, passwords like this are quite easy to hack. The best passwords according to the study by Cylab at Carnegie Mellon suggests that tare long and do not rely on patterned combinations (for example, no 123 or abc). Make use of strong passwords for your login as well as requiring strong passwords from any customers that login to your site.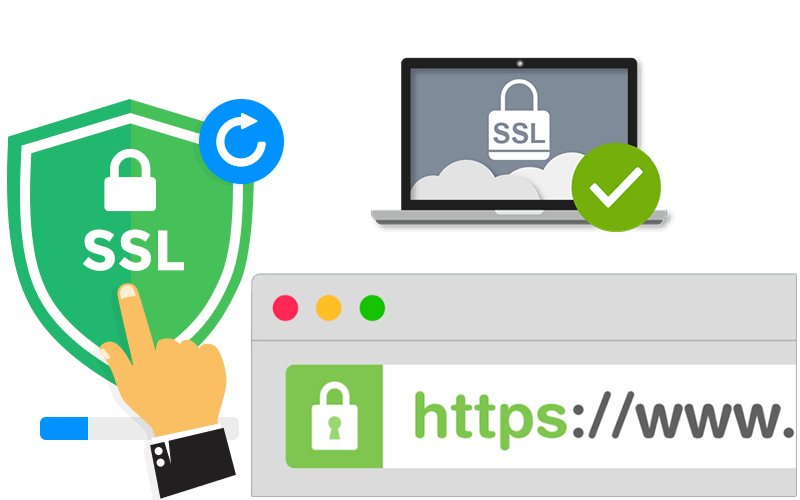 Your first line of security – SSL
The SSL (security socket layer) Certificate is the standard for website security, which makes it an essential part of your website, especially if you're operating an online business. If your website doesn't currently have it, it's wise to acquire your very own ssl certificate from reliable providers like Crazy Domains.
SSL Certificates provide the highest levels of industry standard security to conduct safe, secure eCommerce transactions, protect passwords, credit card numbers and most importantly, to secure your customer's information. The SSL Certificate will protect your website and your customer's browser so all entered data on any secured page is protected. 
As always. It pays to do ample research about a service provider before signing in with them. The mark of a good provider is in baring everything and not resorting to cheap marketing stunts. If anything, they should always answer honestly and hold nothing back when it comes to payment and account concerns.