There is no shortage of gadgets, toys, and memorabilia to browse through if you are a Star Wars fan. Anything from authentic costumes and lightsabers to books and toys are easy to find. There are even limited-edition items that are special not only because they are rare but also because they are crafted to perfection.
If you are searching for the best Star Wars-related gadgets to add to your home office, then you have come to the right place. In this part, we are going to take a look at the best gadgets to pick up.
AT-AT Bookends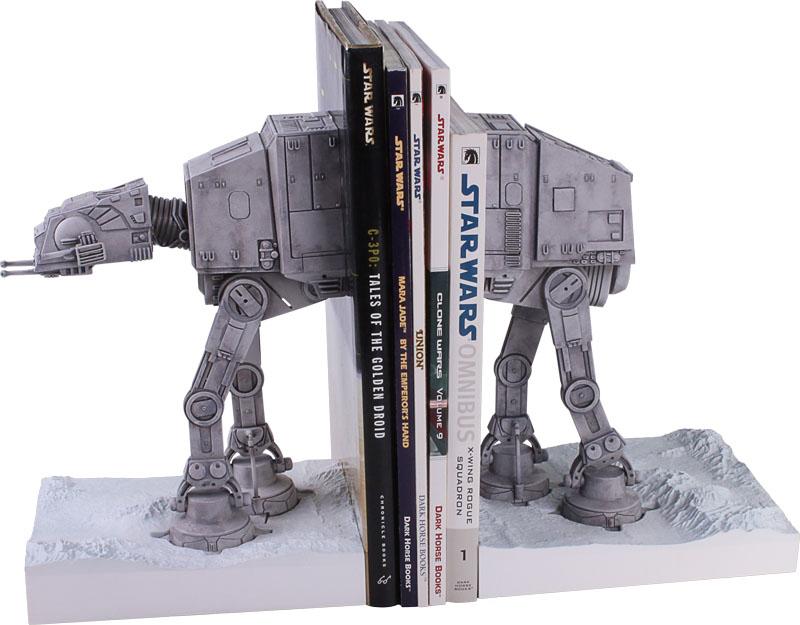 The books on your desk or the bookshelf will look even more stunning when you have these AT-AT bookends keeping them tidy. This is a handcrafted piece made from a high-quality composite called poly-stone and you will adore the immense attention to detail. The bookends are even hand-painted.
You can pick up the AT-AT bookends for a little over $200. It may seem like a high price to pay for a pair of bookends, but you only need to look at them squeezing your books once to know that the price tag is well worth it.
Custom Lightsabers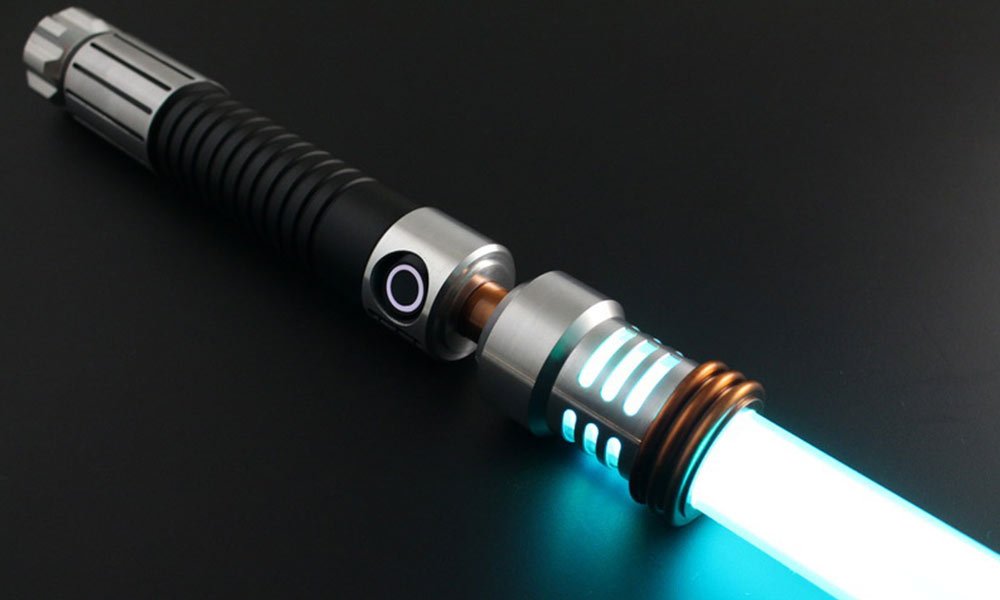 You can't be a Star Wars fan without owning at least one good lightsaber. You can now have a custom lightsaber made entirely for you; this is the best way to go if you're looking to add a lightsaber on a stand to your home office or enjoy a lightsaber to battle with.
UltraSabers offers high-end, custom lightsabers and they can be constructed to your exact specification. UltraSabers' products are made from high quality, custom CNC machined billet aluminum, giving each of their sabers unparalleled strength and durability. Make your custom saber the pinnacle of any collection and admire from a far in your home office or enjoy it during a lightsaber battle.
Han Solo in Carbonite Business Card Holder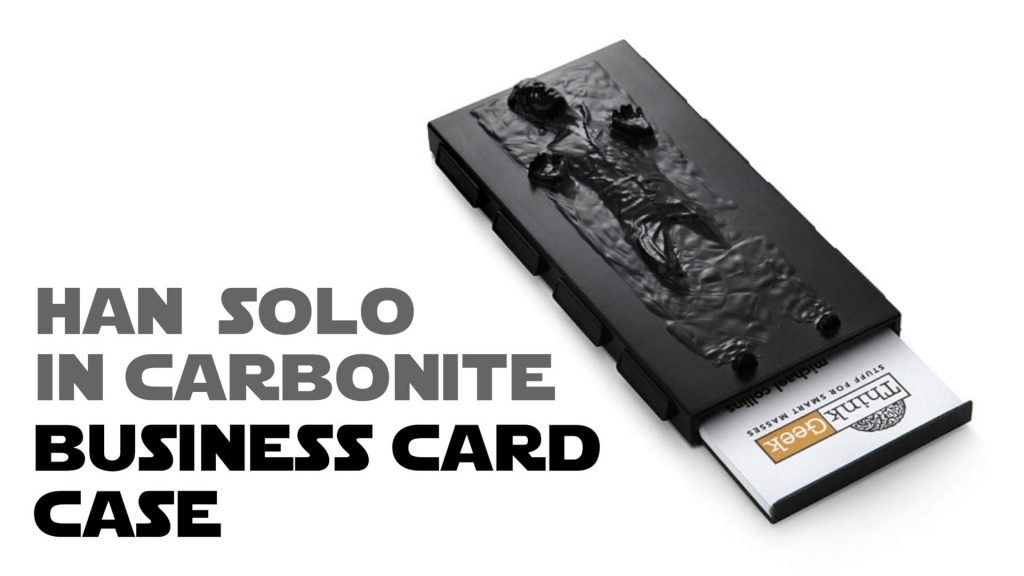 This next piece is not only good for your home office but also your everyday kit. You can now store your business cards in a business card holder fashioned to look like Han Solo in Carbonite. Yes, you can actually have Han Solo trapped in carbonite in your pocket.
The piece is not only beautifully crafted, it is also functional. You can eject business cards from one side of the case without having to open the entire thing. The eject mechanism is spring-loaded too.
Imperial Mug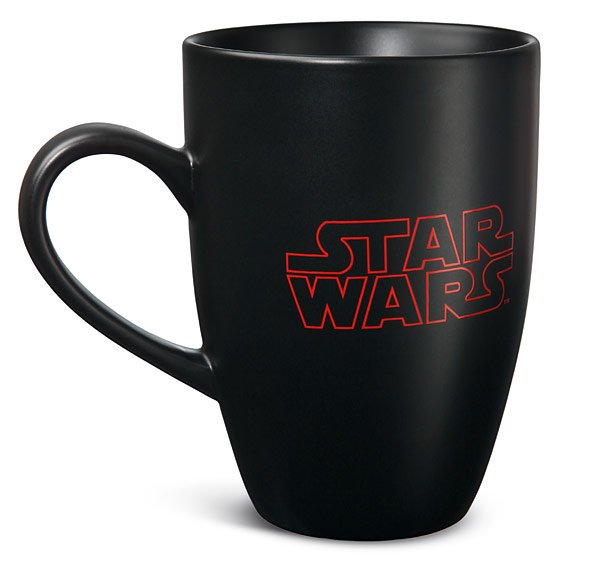 No home office is complete without a good coffee mug, and the black Star Wars Imperial Logo coffee mug is perfect for the job. The piece is both simple and works really well with different accents in your home office. It will certainly look good on your desk and it can be a great conversation starter when clients are visiting.
Star Wars Mac Decals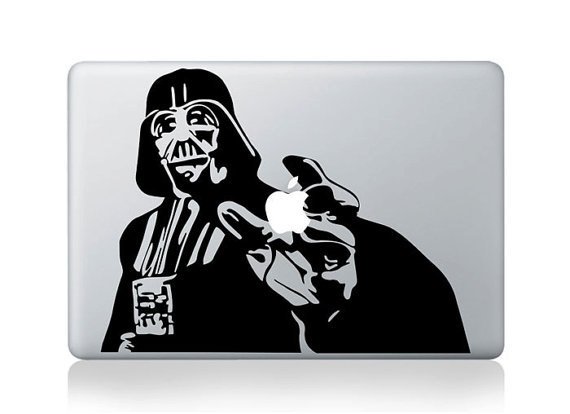 The last item on our list is for MacBook users. There are quite a lot of Star Wars-themed MacBook decals to choose from and they will complete your Star Wars home office for sure. My personal favorite is the Darth Vader decal, simply because his hand appears to be holding the Apple logo perfectly. The whole thing looks awesome when the Apple logo lights up.
Do you have your own Star Wars gadgets and gift recommendations? Be sure to tell us about them in the Comments section below!