With the transition of social interaction to the virtual space, online video streaming has become one of the most popular ways through which everyone communicates these days. Bigo Live app is one such video platform that is offering an amazing video streaming service along with a ton of latest features. After testing out several popular online video streaming applications that are available in the market, I would like all the readers to try the BIGO live app once.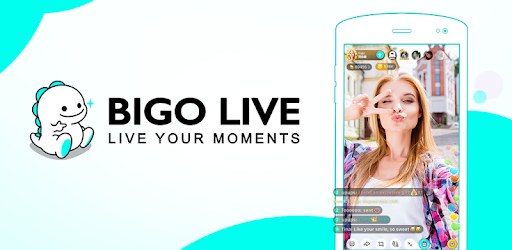 After trying out the application myself I'm here with all the features of this entertaining online video streaming application along with the content that you can find while browsing through the application.
What is BIGO Live App
BIGO Live is an online video streaming platform on which users can share short videos or stream live videos with their followers. This online video streaming platform is available in more than 150 countries and has millions of users globally. Besides that, for high-end users, this application can be also accessed through a computer while the lighter version is also there for low-end users. 
In order to create a safe online experience, BIGO live offers an advanced age verification system and denies access to the application to kids under 18 years of age. Additionally, parents are urged to get in touch with their kids in order to share all the vital information that kids need to know as they browse through any online video streaming platform as cyberbullies are out there. 
Most Popular Content
There is a ton of content when it comes to Bigo live app. With millions of users sharing their favorite videos and streams on a daily basis. You will find Bigo live quite entertaining considering the fact that you can easily find millions of videos according to your preferences. 
Gaming
As everyone is familiar with the fact that the gaming industry is at its peak with the current lockdown, professional and aspiring streamers are using Bigo live application for streaming their live gameplay with their fans and followers. With the help of the easy interface and millions of users, Bigo is currently one of the most popular choices when it comes to online video streaming platforms. 
ShowBiz
The Showbiz category that you can find on the application is a popular choice for most of the users because of the versatility of the content in this category. You will find a wide variety of content ranging from cooking to music and comedy. This way you can easily spend hours on this application enjoying your favorite content. 
Education
Although fairly new in the application, there are several streamers that are trying to establish their education channel on the platform considering the fact that more and more teenagers are using the application.  Both professional and educational influencers are using Bigo Live to expand their viewership.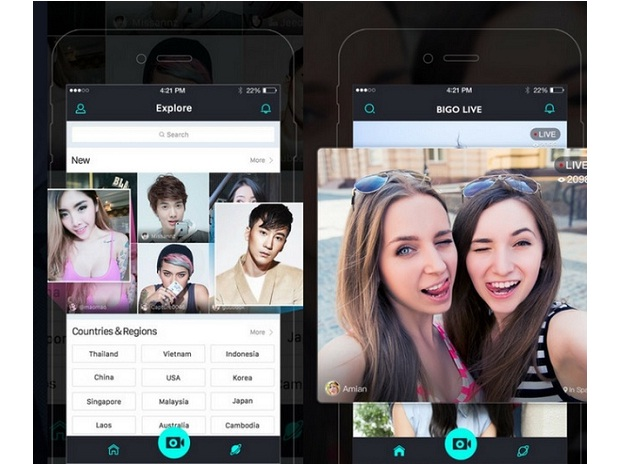 In-App Purchases in BIGO Live
Bigo Live is an online video streaming platform that is completely free for all users. There are no ads in the free version as well, which is one of the reasons why this online video streaming is getting more and more popular among the youth. However, there are several in-app purchases that are completely optional. Here, you can buy diamonds in the application that can be used for the purpose of upgrading the Bigo Live account to a premium one or you can also gift those diamonds to your favorite streamer in order to show your support. 
These gifted diamonds can be used by those streamers, as they have the option of opting for the VIP membership of the application or they can also use those diamond that gets converted into beans and get cash in exchange of them. Although, a fixed amount of beans in required before they can cash it out. 
Highlights Of BIGO Live
There are multiple options when it comes to the streaming and video sharing options on Bigo Live. in this section, we are going to take a look at the different features and options that users get with Bigo Live application. 
Video Chat
Users can chat with their online friends one on one or they can even create video chat groups with up to 9 members. While using the online video streaming platform they also get to use the different video and audio filters offered by the application along with a variety of stickers.
Guest Live
Sharing the same space as their favorite streamer is a dream for many, however, on Bigo Live it is possible for you to interact with your favorite streamer live as long as they choose to do so.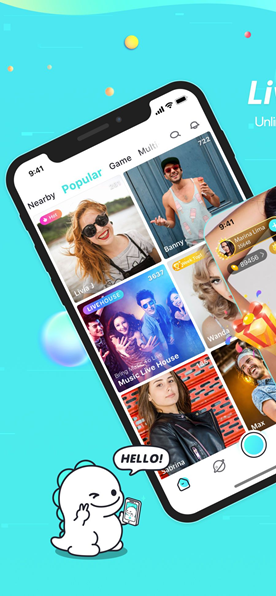 Final Verdict
BIGO Live is a safe and fun application that is available in more than 150 nations. This online video streaming platform is a perfect choice for most of the users if they are interested in sharing video content online with their friends.