If there's one thing that can influence the success of a business, it's technology. By leveraging the best new tech, companies can leapfrog their competition, but this is hardly a secret: Statista figures show IT spending on enterprise software has more than doubled since 2009, to around $500 billion per year.
If you are starting a new business and want to get ahead quickly, you need to make sure your small slice of this spending is properly directed. You need to get true value from your software, so which types should you invest in?
Accounting software
Keeping your accounts and finances in order is essential for business success. Without accurately logging your incomings and outgoings, you will have an incomplete picture of your company, opening yourself up to all manner of risks. With a powerful piece of accounting software, you can keep on top of your business finances, taking advantage of useful capabilities such as report and forecast generation, which can inform your decision making and take your enterprise to the next level.
Project management software
If your business operates in a project-based manner, consider purchasing project management software. These systems are used to gain an encompassing view of progress across different projects, as well as provide granular status details on single projects. With time tracking, task assigning, and other great features, they make project work tun much smoother. 
Online meeting programs
With more people than ever working from home all or part of the time, businesses need to enable their staff to meet remotely. 
Online meeting programmes allow this. With staff able to host virtual meetings for collaborative work, they can contact one another quicker, and share ideas more clearly, than if they were using emails or messaging platforms – a win-win as this means a more productive business, and less tedious administration for staff.
Time tracker software
While it's true time tracking features exist in other types of business software such as project management tools, having a dedicated time tracking application can be very beneficial if your company charges by the hour. Being able to portion out time to staff based on task and length of work can streamline scheduling, and if staff track their time you will be able to see when projects overrun, and be able to investigate accordingly. This can give a great boost to efficiency.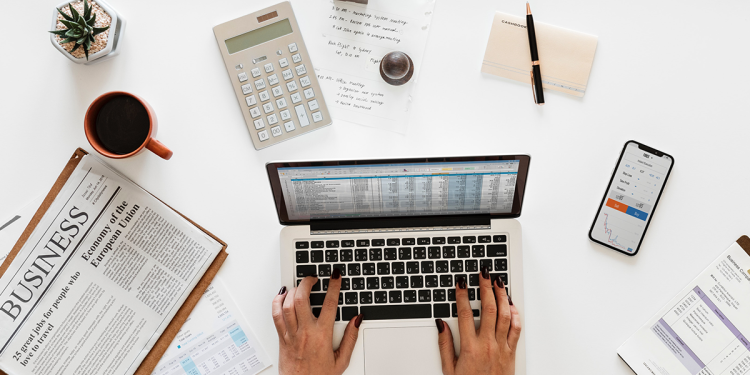 Cloud-based documents and storage
Companies, large and small, need to develop a clear approach to the creation and filing of digital documents. A cloud-based software service can be an excellent way to enable this, standardising the constant stream of documents the company creates, and providing a clear storage architecture that makes sure absolutely nothing gets lost or deleted. With most servicing costing a monthly fee, cloud is great for cash flow too.