The lack of universal media formats is really a pain in the ass. You'd know this if you own two or more devices running on different platforms — say a Windows PC and an iPhone X. Making a single format work smoothly on both devices is nearly impossible, at least now. Even if you have a single device, not all formats may work in it. It's exactly why we believe that everyone needs a Video Converter program. If you agree with that, you may be looking for an efficient video converter for your PC or Mac — and Wondershare Video Converter Ultimate is worth counting on.
In this review, we will explore the various aspects of the program and how it helps normal users as well as professionals.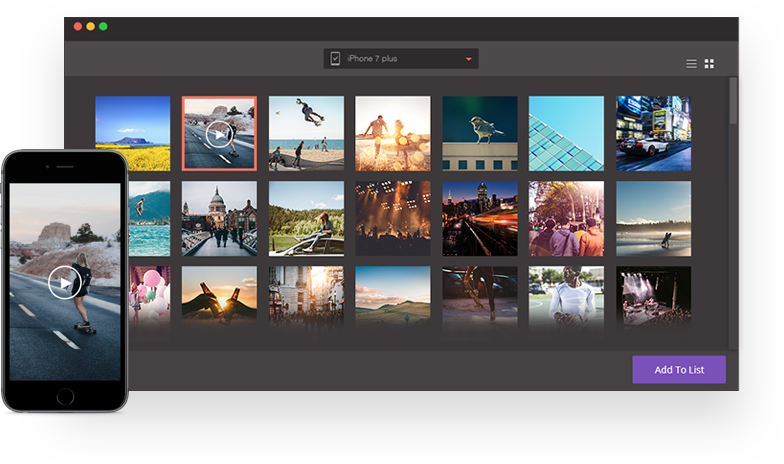 As you guessed, Wondershare Video Converter Ultimate is a video converter program that can convert high-quality video at great speeds, to almost any digital format you want. A video doesn't work on your iPhone? Don't worry, Wondershare Video Converter Ultimate will help you get a compatible format. Compared to a bunch of competitors, it offers 30x conversion speed and unparalleled compatibility. It's currently used by both normal users and video professionals.
Wondershare Video Converter Ultimate is available for both Windows and Mac, offering the same features and an intuitive User Interface. It's so affordable that you can get the lifetime license for just $59.95; there are inexpensive packages if you're looking for shorter duration. By the way, if you think Wondershare Video Converter Ultimate is a normal video converter, you're wrong.
This is where things become quite different from normal video converter program. People at Wondershare understand that you need something more than simple conversion. So, they have added hundreds of options to check out. To keep things organized, however, we will have a look at each major section.
As mentioned earlier, video conversion is really quick in Wondershare Video Converter Ultimate. You do get around 30x the normal speed, which is great. Finding the right format isn't a problem, because it supports more than 1000 digital formats. There are also some other awesome features like GPU acceleration, batch processing, scheduler and intelligent video recognition. In case you don't know the optimal video format for a device, leave the selection to the program.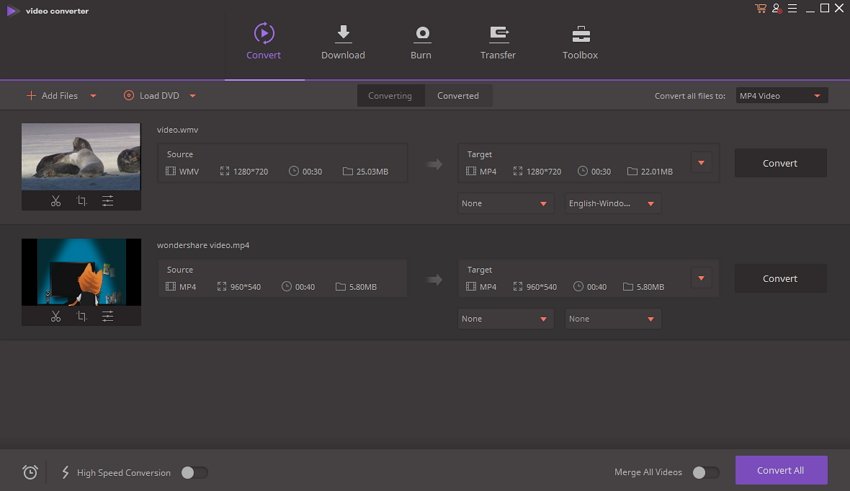 Wondershare Video Converter Ultimate will never be an alternative to fully-fledged editors. But, when you are trying to convert some videos, you don't need the big guns. Understanding this point, Wondershare has added the basic editing features like cropping, trimming and watermarking. You can even add subtitles to a video before converting.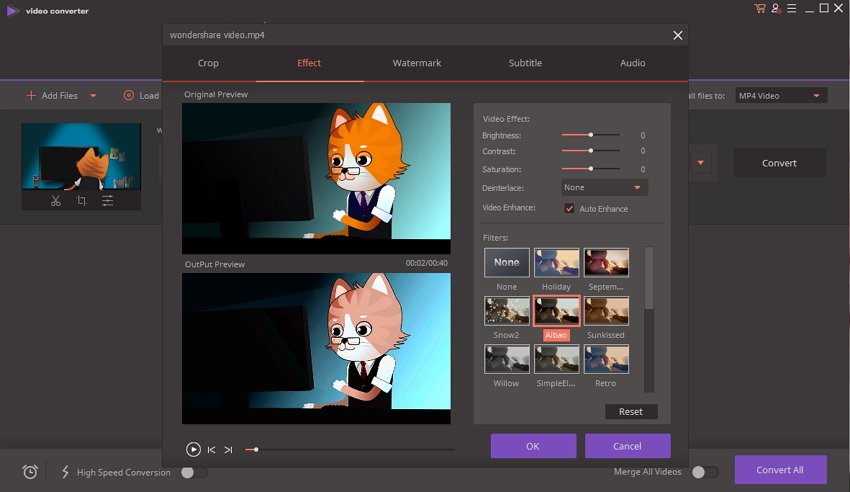 Wondershare Video Converter Ultimate can also act a complete toolkit for DVD management. Of course, it's up to you to decide whether you need DVD. But, if you need DVD for storage, you can use its burning feature and the collection of multiple templates. The editing section we talked about earlier will come in handy here. Unless you are looking for something ultra-professional, Wondershare Video Converter Ultimate section for DVDs is just awesome.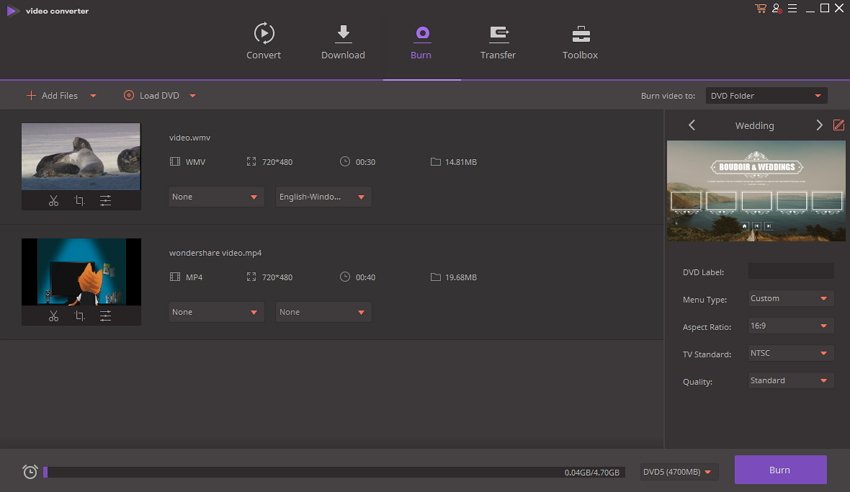 If you have Wondershare Video Converter Ultimate, you don't need another tool for downloading videos via platforms like YouTube. You can download things in batch, and the program even lets you convert YouTube videos into MP3 in no time. And, in case a website doesn't allow you to download videos, you would love its option to record the content from screen.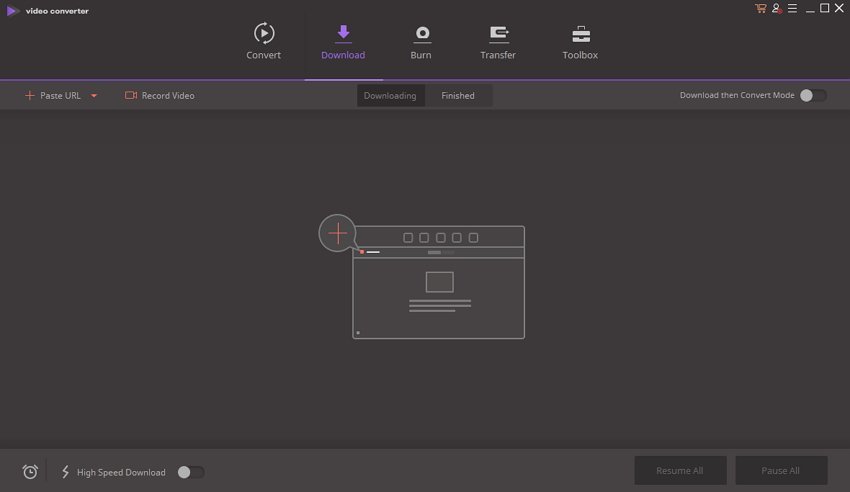 In addition to all these major features, Wondershare Video Converter Ultimate has a comprehensive toolkit of video management. For instance, you can convert your videos into VR or make a GIF from a video input. Last but not the least, it lets you manage metadata as well.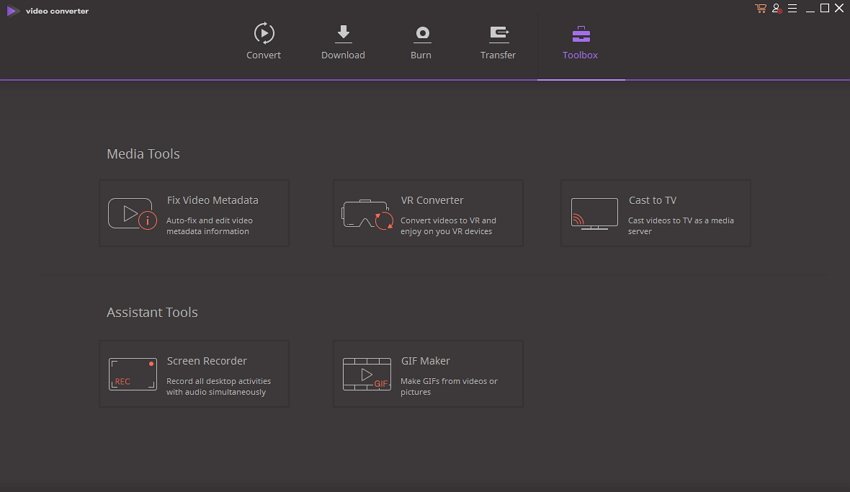 The Final Decision
There is something else we should talk about before concluding — the awesome UI of Wondershare Video Converter Ultimate. Without such an impressive UI, you won't be able to use all these features. Thankfully, Wondershare has done that part very well. And, at this point, if you ask us, we'd say the program is one of the best solutions for not just editing but also managing your videos. If we are getting these many features and such support, we'd not mind spending such a lower amount — we hope you won't mind that too.