To develop your company, you must understand how to increase your website traffic. To know how to make traffic to your eCommerce website correctly, you must first concentrate on quality traffic. Traffic is useless if engagement is low and conversion rates are low. 
If you need to increase your website conversions, you must let your defenses down and accept that your website design may have faults. After all, you want to prioritize your website visitors above anything else. Use a website editor to design and edit your site on your own and have more control.

Here are practical ways to improve traffic and online purchases: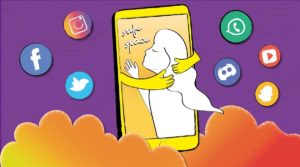 Sharing information on social media isn't enough; you need to engage in the community actively. Got Twitter? Then join relevant hashtag group conversations. Is your Facebook audience commenting? Questions and dialogue are encouraged. Utilizing social media as a broadcast channel turns people off faster than using it to engage with your followers.
The key to smooth navigation is organization. Consider where your website visitors may wish to go after reading particular pages or blog articles. Will they select the main menu, or will you provide obvious next steps or choices for them elsewhere on the page?
Categories help customers find goods and services when they enter keywords into your search box. Check that everything populates correctly—usually from categories. More straightforward navigation will assist increase website conversions. 
Enhance for long-tail keywords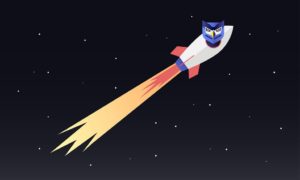 While your keyword research may provide numerous shorter phrases, you should also focus on long-tail keyword possibilities. These keywords are often more precise. As a consequence, they have fewer competitors and less search traffic. That makes it simpler to rank for relevant long-tail keywords and to deduce searcher intent.
A website experience customized to searcher intent is more likely to provide the information they want. This can help you obtain more focused organic search traffic to your site. 
Make use of Rule of Thirds
The rule of thirds is a concept employed by visual artists to focus the viewer's attention. Imagine a screen-size tic-tac-toe grid over one of your web pages to grasp the rule of thirds. Vertically and horizontally, the grid divides your page into thirds. Visitors to your website will focus on the four primary places of intersection.
Utilize White Space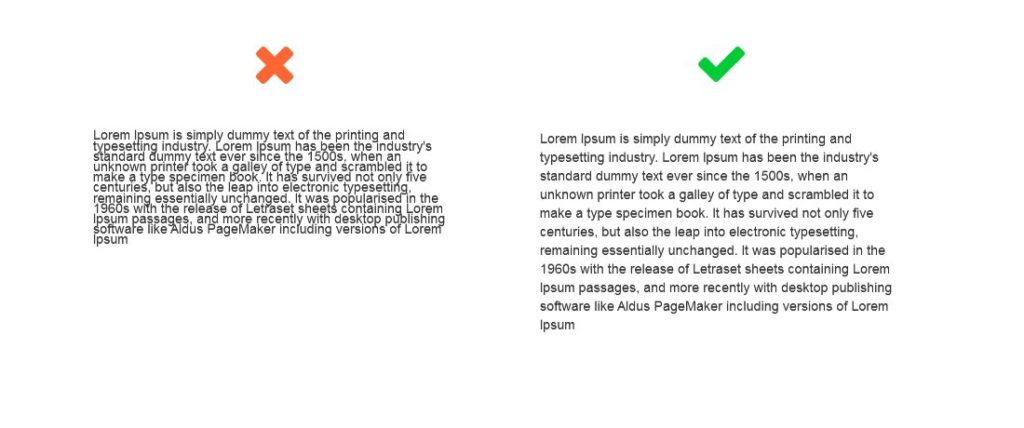 The white space on your website refers to the area around the images, type, and other graphical elements. Fill up all those "blank" spaces instead of trying to fill them up! Leaving too little white space on your website design will make it difficult for users to find the information they need to convert.
 

UX Design (UX)
Your visitors are more inclined to trust your business and become consumers if they have a positive experience on your website. According to Stanford University research, website design is the most significant criterion people use to decide whether your website is trustworthy, and excellent UX design may improve your website's conversion rate by up to 400%, according to Forrester Research.
 

Know the F Pattern
According to studies, users look at websites in a F pattern, beginning at the top left corner and reading straight across to the top right corner, then dropping their eyes down to the center line of the letter F and continuing through. Because the user's attention is drawn to the top left corner of a web page, ensure that the quadrant makes a solid first impression, both in design and essential information and conversion points.
CTA Buttons
The call-to-action button is an integral part of any website. It facilitates all interactions between you and your consumers.
The placement and color of the call-to-action button are critical. Ascertain that the color is highlighted and positioned appropriately to the user's visual pattern. This leads us to the following content placement concept.
 

Simplify your site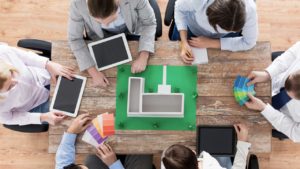 One of the essential web design concepts is to make it easy for visitors to find what they want. "How come this website is so hard to navigate?" are the phrases that you don't want to hear from your guests. This raises the bounce rate.
The sites should be easy to browse and find what they require. Try to place yourself in the visitor's shoes and see how you might help. Clear navigation, uncluttered information, and a clean design. Keep things simple.
Make it Mobile-Friendly 
Because mobile devices account for up to 70% of website traffic, it's critical to provide a positive experience for them. Make sure your website has a responsive style, simple forms, and call-to-action buttons that are easily visible and clickable with a finger for higher mobile conversion rates.

Let's wrap it up
Now you know how your website's design may increase conversions. Apply the ideas above and suggestions to your website, and voila! You'll notice an increase in visits and a startling increase in conversion rate.