If you are looking for an Instagram account that can help you with your Instagram marketing and boost your followers, likes, and the overall credibility of your Instagram page, then you are just at the right place. After going through different Instagram growth tools, we are here with Kicksta, the ultimate Instagram tool you need for your personal or business account. 
In this article, we are going to take a look at the different features, pros & cons, the pricing, along with everything else that you need to know before you choose this amazing platform for your social media marketing.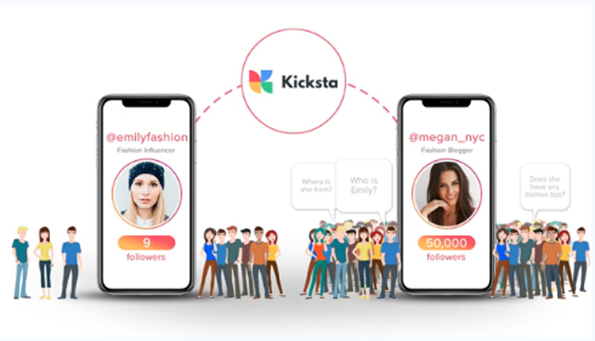 Kicksta
Kicksta is basically an Instagram growth tool and is one of the most powerful and versatile options that are there in the market. The reason why Kicksta is considered to be the ultimate tool is because of its use of artificial intelligence that promises organic growth to the users. This is why users never get fake followers, spam, or bot interacting on their Instagram pages.
How Kicksta Works?
Once you sign up with Kicksta, you just need to provide a list of target accounts that are relevant to your page or business product. In order to get a list of active members in your niche, checking out your competitors, influencers, and different complementary brands is the best approach. 
Thereafter, Kicksta is going to like one or two photos of all the followers that are there on your competitor's page on your behalf. This way you will be able to interact with all the relevant profiles there. Moreover, all these accounts that you interacted with might check your page and follow you. This is how Kicksta works. 
Unlike most other platforms that offer you additional services in which they follow users, comment on their posts, or schedule your posts in advance, Kicksta is a simple yet elegant tool that just like the photos of the accounts that you listed.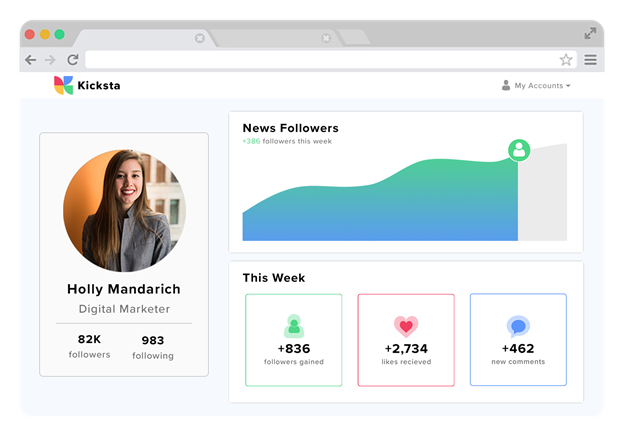 In order to get the best conversions with Kicksta, users need to make sure that they constantly share relevant and engaging content on their page as in the end, you will only get followers based on the quality of the content that you post. 
Is Kicksta Safe To Use?
Besides getting this organic growth on your account, Kicksta is completely safe and much more efficient when compared with other tools. As anyone buys likes or followers for their page, there is always a risk of getting spammed, which can be easily detected by the Instagram algorithm and can lead to a permanent ban of your account. All this will certainly affect your brand's credibility as well as your reputation with your current followers.
Keeping all this in mind, Kicksta is the best option for brands and influences that are interested in the organic growth of their brand over time. 
Pricing
When it comes to customer satisfaction, you get a 14-day moneyback with Kicksta. Any user that is not happy with the service provided by Kicksta will get hassle-free refunds. 
Users get to choose between the Standard and Premium plans that cost 49$ and 99$ per month respectively. 
Here, users get to enjoy maximum growth on their page along with services like VIP email support, Live chat support, Advanced targeting, and Blacklist with the premium plan that are not included with the standard plan.
Pros And Cons
There is no need to install any software in order to use Kicksta.
You pay according to your requirements per month and can easily cancel anytime.
If you are not satisfied with the performance or service you can ask for a refund within 14 days
The tool only interacts through likes only. 
Final Verdict
After learning all about Kicksta, we can say that this is a great Instagram growth tool. It doesn't matter the kind of page you have or the product that you are trying to promote, Kicksta is there to help you and make sure that you fulfill your target. 
After a thorough trial and look at all the features and options that users get 4 out of 5 stars is a fair rating for the tool.